Circumstances change and now that the kids have moved out you think the family home is simply too big for you. Downsizing to a smaller property mightn't sound like a glamourous change to your life but it can come with a number of perks – namely freeing up more money to spend the time doing what you love. You need to consider downsizing as step in the right direction, rather than a step backwards. But there are a few costs and considerations involved in the decision making process before you jump head first into buying a smaller space.
How do I know if it's time to downsize?

Consider what kind new property you'll be buying. Just because you're purchasing less space doesn't mean you'll be paying less. For example, apartments close to the CBD or along the beach can be very costly, as well as coming with the responsibility of regular body corporate fees. So while maintenance and utility bills might shrink slightly in a smaller property, there are other factors to consider here.
Selling your home will mean you'll need to employ a real estate agent and pay for advertising fees if you want spread your reach to potential buyers. Don't forget about the time involved in selling a home – properties can remain on the market for months or even longer depending on what price you'll settle for. Then there are the extra costs involved in buying a new home, namely stamp duty, which is calculated by the price of your home.
There are also many emotional setbacks to moving out of the family home. Moving away from friends is a large factor. Think about proximity to the things you love when deciding where you'll purchase your new home. Remember, these need to be cost effective decisions as well!
Packing up and having to say goodbye to unnecessary belongings can also be a daunting task. A good way of working out what you need is by packing items away until you need to take them out again. If you go a month without needing to get an something out of its box, then you don't really need it. So get rid of it! Offer these belongings to family members, friends or donate them to charity.
What are the benefits of downsizing?
If you've run the numbers and found that downsizing actually leaves you with a bit of extra cash and you've weighed up the emotional effects, why not take the plunge? Whilst downsizing isn't a decision anyone should take lightly, there are a number of benefits to the move. These include: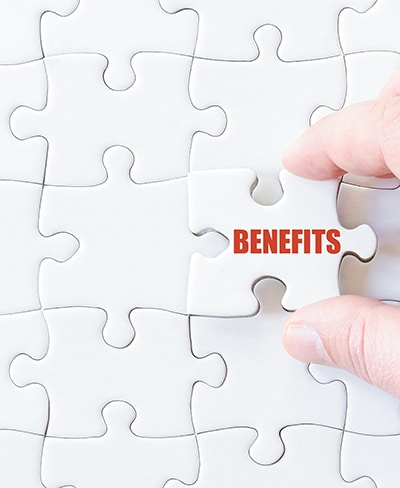 Paying off the existing mortgage – Generally downsizing means purchasing a property for less than the value of the existing home. Freeing up this extra cash is a great way to pay off any outstanding principal amounts on your mortgage which will save you paying more interest.
Increasing your retirement savings – If you sell your existing home and buy a smaller and less costly home, you could be looking at saving up this extra money for your retirement savings – perhaps a well-deserved holiday is in order.
Lower living costs – while there are many associated costs with moving house and downsizing there are some long-term financial savings to be made. This includes cheaper utilities bills because the less space you have the less you'll be spending on gas, heating, cooling and maintenance.
The opportunity to invest in property – Any money you have left over after you've sold your old property and bought a new smaller one can become a deposit for a mortgage on another investment property. There's always an opportunity to build wealth.
How much can I borrow for investment?
Generally, lenders will lend 80% of the value of the purchase property. This means that if you have $100,000 to put towards a deposit after downsizing, you can borrow $400,000 to purchase a $500,000 investment property.
You can also use the equity that you've put into the new home or any other investment properties you own. Equity is the difference between the value of the home and the principle amount you owe on the mortgage. Your property gives lenders security over the asset and allows you to borrow more money to invest further.
For example, you might buy a property for $400,000 with the money you made from selling your previous property. This means you can borrow another 80% of the equity you have in this home – $320,000. So with your $100,000 deposit, you can now loan $720,000 to invest in a $820,000 property. Even better, the property could increase in value over time by an extra $100,000. This frees up $80,000 of cash that you can put towards a deposit for a new investment property. It's a money-making machine!
Develop your investment portfolio and create more wealth.
You can reap the benefits of rental return and potential capital growth, which can help you pay off existing mortgages or invest in more. Either way, with well-researched decisions and sound financial backing, investment properties can secure your wealth for the future. Just because you're downsizing doesn't mean that you don't have an opportunity to make more money.
What sort of investment property should I consider buying/building to fund my retirement?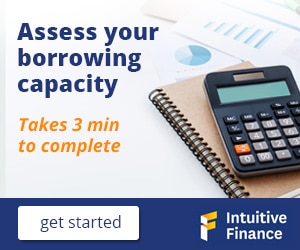 There's no simple answer to this question. The perfect investment property is going to be different depending on how much money you have, how much you can borrow, where you're looking, whether you want to add value to an existing home, keep it as is, develop on a property – the list goes on.
The best advice that we can give any downsizing investor is to do your research, run the numbers and make educated investing decisions. It's your responsibility analyse your financial situation and to make sure you can afford the investment, even if life's little surprises pop up. Plan for every possible scenario and if the numbers add up then you're well on your way to building wealth for your future.
It's also vital that you conduct your due diligence. A property might look great at first glance but beneath the surface there could be a world of problems. Building and pest inspections will set you back a few hundred dollars but they'll save you making a poor buying decisions which could cost you thousands. There are also other underlying problems to consider. For example, large trees close to the property could potentially damage the house with their roots or by falling on the house. /
The perfect property may show up within a week of searching or it may take months. It's vital to keep emotions out of these financial decisions and above all be patient.
Intuitive Finance – the smart choice
Now more than ever, you need investor savvy people working on your financial side, who can help you navigate the ins and outs of investing in property.
The world of banking and finance can be a pretty daunting one for both novice and sophisticated investors and since our establishment in 2002 we've focused on providing outstanding service and business standards. This approach was vindicated when we were recently named Victoria's favourite mortgage broker at the 2015 Investors Choice Awards.
If you're considering investing in property and want to learn more about your financial position, contact Intuitive Finance to ensure you have the right information and expert support on your side from the very beginning.
The information provided in this article is general in nature and does not constitute personal financial advice. The information has been prepared without taking into account your personal objectives, financial situation or needs. Before acting on any information you should consider the appropriateness of the information with regard to your objectives, financial situation and needs.
Further reading
To learn more about property investment basics and what makes a good investment property please consider the following sources:
Risks in property investment and how to manage them

Latest posts by Andrew Mirams
(see all)