First home buyers are continuing to stake their claim on markets across the country with many usurping their competition by being better prepared to make a solid offer.
The latest Australian Bureau of Statistics figures show that about 18 per cent of all housing finance commitments is to first homebuyers.
However, while the percentage of investors in the market is falling, the numbers of owner occupiers is correspondingly increasing, which means there is still competition for good property in markets around the nation.
And those that have their financial ducks in a row are much more likely to come out on top during negotiations.
Lending landscape
We've written a lot about the lending landscape over the past year or two, because the number of regulatory changes has not made securing finance any easier for all borrowers.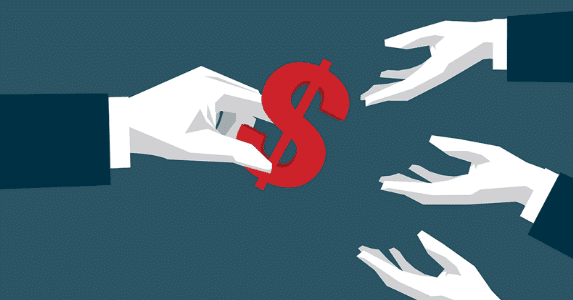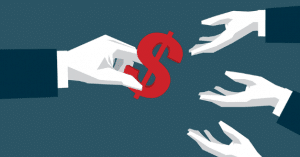 Lenders now require more information, including a realistic assessment of living expenses, before determining whether to approve or deny a property loan.
Of course, the vast majority of home buyers and investors need finance to purchase property, but the one group who needs it the most is first-timers.
Whereas, upgraders and investors might have some equity they can draw on to sweeten a deal, prospective property owners generally do not, which means they have strict price points that they can afford to buy in.
The problem often is that they don't know what those financial goal-posts are before they start searching.
Perhaps they have completed one of those "How much can I borrow" calculators online, which has informed them they can spend $1 million.
So, they change their search criteria and are soon traipsing through open homes with seven figure asking prices that they could never afford to buy.
While generic calculators can be useful, they are no substitute for an actual financial assessment of someone's borrowing capacity, which generally can lead to a loan pre-approval.
What actually is a loan pre-approval?
A loan pre-approval is when a lender has provided provisional approval for a borrower up to a certain figure based on a rigorous assessment of their finances.
It's important to understand that it's not an approved property loan so you can't go all crazy and offer a cash unconditional contract on a property.
The lender will still need to have the property valued, as well as complete all the required paperwork, before they will approve a loan on that specific property.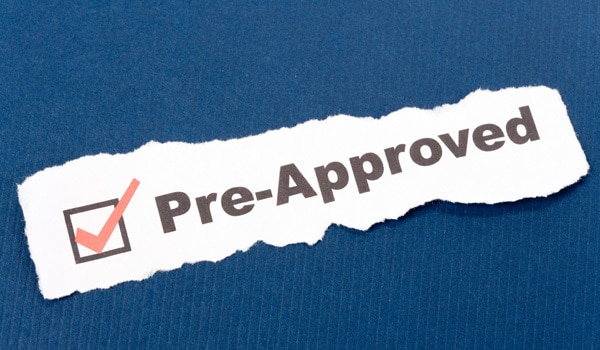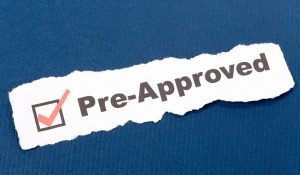 That's because there might be unforeseen issues with the property, such as structural problems, which may impact whether a loan is approved or not.
That said, this would also create an opportunity for the buyer to renegotiate the sales price or walk away from the deal, especially if the issues had not been disclosed beforehand.
So, you might be asking yourself what's the point of a loan pre-approval at all?
Well, you see, it provides a level of certainty around what price you can afford to pay for a property as well as gives you confidence that your loan application – subject to the property valuation – is likely to be approved.
That means first homebuyers can submit solid offers on properties that are within their price range as well as let the vendor via the sales agent know that their finance is in tip-top shape.
And in today's more tricky lending landscape that will likely mean that their offers are viewed more favourably than those punters who have done nothing about organising their finance at all.
We have seen our clients be advantaged by this when they can make an offer, knowing their finance is secure, whereas another party cannot. Given that, with a pre-approval, only a valuation is required, 1st time buyers are able to take the property off the market and secure the sale sooner, than those who haven't done this.
At the end of the day, it's just a great negotiating tool for an agent and a vendor to know that the property is sold.
Getting the right financial advice about the loan pre-approvals
There is no doubt that first homebuyers are more active in markets across the country.
And the savviest first-timers are making the most of the softer market conditions by organising loan pre-approvals long before signing on any dotted lines.
This approach has been vindicated many times by our multi award-winning approach.
So, if you'd like to understand more about buying loan pre-approvals, why not contact Intuitive Finance today to ensure you have the right information and expert support on your side from the very beginning.
If you'd like an expert to teach you more about first homebuyer finance or if you have any other questions, please just contact us directly and we'll be in touch.
The information provided in this article is general in nature and does not constitute personal financial advice. The information has been prepared without taking into account your personal objectives, financial situation or needs. Before acting on any information you should consider the appropriateness of the information with regard to your objectives, financial situation and needs.

Latest posts by Lachlan Mirams
(see all)