Shopping around for a property can be a daunting experience, particularly if you have any lingering questions around how much you can afford to spend.
However, you can overcome at least this one niggling concern by approaching the bank to obtain home loan pre-approval or  pre-qualification.
It's important to note that both of these result in different outcomes, in terms of having a good understanding of your home buying budget. And critically, never assume that either the amount you are pre-qualified or pre-approved for is what you have to spend when it comes to the crunch. Let me explain why…
What is home loan pre-approval?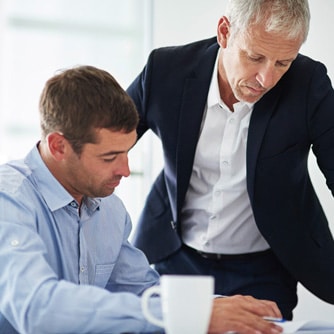 Pre-qualification is the first step toward a full loan application. At this stage, the lender generally doesn't seek to verify the details around your income, expenses, assets and liabilities with supporting documentation. Rather, you provide some figures for them to input into their calculators and they give you an estimate around how much loan you can afford.
In other words, the accuracy of the pre-qualifying amount you are told you can borrow depends entirely on the validity of the information you provide the bank. This means the question of what you can actually borrow and even if you will qualify for a loan at all, remains unanswered.
On many occasions, pre-qualifying amounts quoted by lenders exceed the would-be-buyer's initial idea of what's affordable to them. This can give people grand ideas about upsizing their 'must have' list when they go house hunting and see them over-commit to a high priced contract of sale.
When official paperwork starts changing hands for the loan to become a legally binding agreement, the buyer might find the lender suddenly reluctant to come to the party, and be left with nothing but disappointment as the sale falls over.
Pre-qualifying how much you can afford to borrow is an important step in the home loan process. But it is the first of many before you reach that pinnacle of property purchasing success.
How does home loan pre-approval work?
If pre-qualification is the first step toward obtaining a home or property investment loan, then pre-approval is the next link in the chain. Here, you go that one step further and provide the lender with all necessary supporting paperwork to plead your case.
They will go through the motions to verify the information you provide and in most instances, check your credit file and history to ascertain whether you represent a good risk.
Your bank will then give you a pre-approval loan amount, which is a much stronger pre-purchase position to be in.
It is not entirely fail-proof however, because if your personal and/or financial circumstances were to change in any way between pre-approval and point of sale, you might find final approval is not forthcoming. Likewise, if the official bank valuation does not reflect the purchase price, you risk the loan not being approved.
Pre-approval is great…if you understand what it really means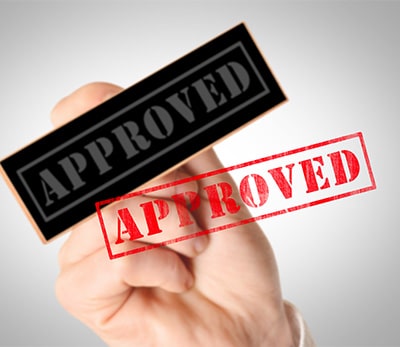 I would always suggest to clients that we seek home loan pre-approval on their behalf in order to have a clear idea on where they stand, prior to scouring the suburbs for that ideal home or property investment. The fact is, you need a good indicator of your budget to know how much and what type of property you can afford.
This can not only give you a distinct advantage over any competition you might happen across, but puts you in good stead to bid on homes being sold at auction, where the fall of the hammer enters you into a legally binding Contract of Sale with all Cooling Off Periods and Purchaser Terms waived.
Undertaking the pre-approval process with the assistance of a qualified and experienced mortgage broker can be of great benefit, as they can walk you through the figures and how to apply them to your real estate search efforts.
There are still many things to take into account once pre-approval is achieved. If you are pre-approved to borrow up to $800,000 for instance, you logically cannot buy a house for $800,000.
Firstly, the banks' standard Loan to Value Ratio (LVR) restrictions will apply, meaning you won't be entitled to borrow 100% of the property value, but more likely 80 to 90% (with anything above this attracting Lenders Mortgage Insurance).
Some people also forget that even if you're pre-approved to borrow up to $800,000 and the property you finally settle on costs $650,000, you still will not be able to borrow the entire $650,000 because of these LVR parameters.
Additionally, there are purchase costs to take into account that will eat into your overall budget and that need to be accounted for on top of your loan. That being said, there are other obvious advantages to acquiring home loan pre-approval, including;
Having a good idea as to what your repayments will be each month.
Fast tracking the final loan approval process and contract completion.
It usually comes at no additional cost to you.
More negotiation power when it comes time to parley for your property.
If you would like to further details as to how we can give you a competitive advantage when it comes to securing the ideal home or investment property, contact us here at Intuitive for a confidential discussion.
Intuitive Finance – the smart choice
The world of banking and finance can be a pretty daunting one for both novice and sophisticated investors and since our establishment in 2002 we've focused on providing outstanding service and business standards. This approach was vindicated when we were recently named Victoria's favourite mortgage broker at the 2015 Investors Choice Awards. For expert advice on lenders mortgage insurance, contact Intuitive Finance.
The information provided in this article is general in nature and does not constitute personal financial advice. The information has been prepared without taking into account your personal objectives, financial situation or needs. Before acting on any information you should consider the appropriateness of the information with regard to your objectives, financial situation and needs.

Latest posts by Andrew Mirams
(see all)