If you're a buyer in Melbourne, it's hard to happy about house prices surging. Of course, existing owners and sellers are grinning ear to ear.
But it hasn't been all smooth sailing if you look back over the past few years. Melbourne's housing market has taken property stakeholders on a wild ride.
The CoreLogic five-year graph of Melbourne dwelling values resembles a roller-coaster track of performance.
The current lockdown is dragging on, however, as many of us remain trapped inside the four walls of our own home there are some things that should give us comfort.
Melbourne's median house price has been steadily zooming skywards, despite the pandemic impact, and, according to Domain, actually grew 16.2 per cent over the 12 months to June 2021. This means property owners in Melbourne are smiling all the way to the bank.
In fact, in a major milestone, Melbourne's median house price has roared past $1 million, joining Sydney and Canberra in the Million Dollar Club, according to data from Domain last Month.
Given Melbourne's median house price currently sits at $1.02 million this means 12-months ago the same property would have sold for $863,000. That's a handy $140,000 windfall in just a year!
First home buyers take heart
Property observer Michael Yardney confirms that rises are likely for Melbourne property for the rest of the year – except for inner city apartments and accommodation around Universities.
"It is unlikely these segments of the market will pick up for some time and the value of these apartments is likely to continue to fall as there just won't be buyers for secondary properties," he writes.
So, for first home buyers looking to get a bargain, an apartment could be the opportunity you need to get your foot on the ladder. There is little competition at auction time, the stock levels are high, and this means just one thing… affordability.
One-bedroom apartments on St Kilda Road, or on Lonsdale Street, can be snagged for around $200,000, while a two-bedroom unit can be found on La Trobe Street, or on Swanston Street, for around $300,000. These units are designed for younger buyers aspiring to become property owners and can be the perfect first rung on the ladder for goal-oriented home buyers.
If you're a first home buyer seeking something with a yard, don't look at rising inner-ring house prices and despair. There are bargains still to be found further afield, plus there's a raft of government incentives to help you get started.
Also, the current low-interest rate environment will help you not only get on the ladder but will assist in paying down a sizeable chunk of your loan quickly.
This means you'll be building equity far sooner than those who wait on the sidelines.
For first homebuyers, don't let the rising market scare you. There is a raft of government incentives and assistance on hand to help you get started.
It has always been the most difficult thing, just to get started and get on the property cycle. The deposit and saving for it represents the hardest thing but with these government incentives available (First home loan deposit scheme – FHLDS), the 1 st home builder scheme and the single parent scheme, you can get into the market for as little as 5% deposit, and for single parents 2%.
There is more information here:-
https://intuitivefinance.com.au/first-home-buyers-what-are-you-waiting-for/
And then there is always the Bank of Mum & Dad that can also assist 1st home buyers.
For more information, you can download our handy guide here:-
Property owners looking for the next step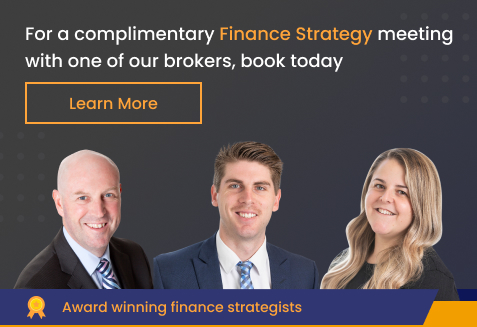 For those who already own Melbourne property, rising prices bring good news. This is your asset growing in value and this means your equity looks good.

In fact, if you're in one of Melbourne's 184 suburbs where the median house price is now more than $1 million, or one of the eight suburbs where the median unit price is more than $1 million, then rejoice, because your capital is growing almost exponentially. And there's even more reasons to celebrate if you've held Brighton real estate over the long term as it's officially Melbourne's most expensive suburb with its median house price of $3.15 million.

The more your property rises in value the more equity you have, and this delivers an opportunity for re-financing to buy another property, invest in shares or renovate your Home.

A couple of quick tips to consider:
Don't overcapitalise: When renovating you must understand who your target 'end-

buyer' demographic will be and cater for their wants, so you don't overspend on the wrong reno elements.

Risk profile: If you're considering buying shares, understand that shares go up and

down in value and that it's a long game. Speak to a qualified advisor before investing in shares so you can determine your risk profile.

Buying high: The property market is running hot. If you buy now there is a risk of

future price contraction. Be prepared and make allowances in your strategy – including financial buffers.
For those looking to branch out into investing, some good-value suburbs that should be at the top of your list include:
Officer: With its median house price of $600,000 and all the basics ticked off, including access to good public transport, good schools, shopping and restaurants, it's definitely one that any aspiring investor should consider.
Craigieburn: This is a suburb attracting tenants who are delivering yields of around 3.6 per cent for houses and 4.5 per cent for units – both great returns. And with a median house price of $580,000 it's well within most first-time investor budgets.
Werribee: Pretty-as-a-picture Werribee is home to a zoo, some water frontage, and even a winery! The express train to the CBD makes it popular with city workers and a great opportunity for investors.
How much can you access?
To calculate the amount of equity available in your property, take the current estimated market value of your home using recent sales in the area or a real estate valuation and subtract the current debt against the property.
For example, if your home is worth an estimated $750,000 and you owe $300,000 then the equity you have in your home is around $450,000. But before you start doing cartwheels, remember that you need to factor in what repayments you can service.
And remember also, that the bank has it's preferred margin for safety to which is lending a maximum of 80% against the value. So in the example of $750,000 value, you take this at 80% = $600,000 less your loan of $300,000, leaving you actual useable equity of $300,000 and not the $450,000 as mentioned previously.
And remember, if you borrow more than 80 per cent of your home's value, then you may be liable for lender's mortgage insurance.
Your income, spending levels and other debts must be allowed for so you can realistically calculate how much additional debt you can service. If it works out to be $50,000 then that's how much you can access from the equity in your home.
Pro tip: A mortgage broker will help you understand exactly what you can afford to borrow, what costs are involved and how to avoid some common traps. They can also help you find the right lender for your particular circumstances.
A word to the wise
It's important to understand that the market conditions we're seeing now are unprecedented. This country has never faced these prolonged shutdowns with the economic strain they bring and it's a challenge to forecast how this will play out over the next six months, 12 months, or five years. There are just so many variables.
An advisor who is experienced in refinancing is more important than ever right now. It's not a time for the inexperienced to be winging it! Get some experts on your side and make informed decisions that will minimise the risks as much as possible.
Getting the right financial advice about Melbourne Property prices
Investing in property involves myriad costs including a big lump sum to the relevant state government in the form of stamp duty.
While there's long been debate about whether it should be axed, the reality is it's probably not going anywhere anytime soon.
The world of banking and finance can be a pretty daunting one for both novice and sophisticated investors and since our establishment in 2002 we've focused on providing outstanding service and business standards.
This approach has been vindicated many times by our multi award-winning approach.
So, if you'd like to understand more about stamp duty, why not contact Intuitive Finance located in Melbourne today to ensure you have the right information and expert support on your side from the very beginning.
If you'd like an expert to teach you more about stamp duty and tax or if you have any other questions, please just contact us directly and we'll be in touch.
The information provided in this article is general in nature and does not constitute personal financial advice. The information has been prepared without taking into account your personal objectives, financial situation or needs. Before acting on any information you should consider the appropriateness of the information with regard to your objectives, financial situation and needs.

Latest posts by Andrew Mirams
(see all)