Should you invest in Victoria's satellite cities?
On the crazy scale, Melbourne house price growth has been a few pegs behind Sydney these past couple of years.
Still, values in the Victorian capital rose a whopping 13.2 per cent in 2017.
If you've been looking to park your cash in bricks and mortar, you'll have noticed it's getting increasingly difficult in Greater Melbourne.
And, in some areas, capital growth potential looks to have been tapped out.
So, looking further afield, there are some bargains in regional satellite locations like Geelong, Ballarat and Bendigo.
The question is: Are they worthwhile investments?
Sought-after secret or second best?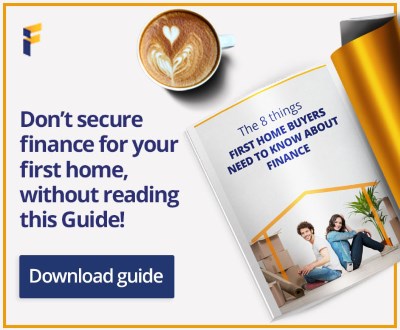 These satellite locations have a lot going for them.
For one, city slickers are moving to them in droves.
And like the next hot restaurant or café, that lot know an up-and-comer when they see one.
You don't need to live in Melbourne to work in Melbourne, as a growing number of tree-changers are discovering.
They're swapping soaring prices, choking congestion and a frantic pace for the more idyllic surrounds of satellite cities.
Transport links to the city are pretty good, so people can have the best of both worlds — and for cheaper than they could've imagined.
But these areas also have their own strong economies, thriving communities and expanding infrastructure, so they can stand on their own two feet.
That's why it's not just homebuyers, but also investors and rentvestors, who are shifting their gaze.
Buyers have been flocking to Ballarat for a few years, enamoured by the town's history, affordable real estate and still-manageable commute to Melbourne.
Local agents in Bendigo report higher numbers of investors from out of town, too.
The fact you can snap up a positive cash flow rental property in a town with a steadily growing population is pretty appealing.
And Geelong, with its proximity to Melbourne, is in the midst of continued gentrification.
It's been benefiting from the price ripple effect, with buyers exploring more affordable options further afield.
Plenty of fixer-uppers
Some of these satellite areas have older stock.
There are places that haven't seen much TLC over the years.
There could be potential to find a property in a good area with solid growth drivers, and immediately add some value with a renovation.
With a bit of elbow grease you could take what's already a pretty good little rental earner and increase its return.
Don't take flight just yet
These satellites sound like supernovas, don't they?
Like any investment property, though, every opportunity has risks that should be considered.
Check for any future influxes in supply.
There could be a new subdivision going in that will flood a small market and put downward pressure on prices.
Also, don't rely entirely on promised infrastructure that could be delayed significantly or even completely fall through.
And ensure the local economy isn't driven by one main industry, such as mining, manufacturing or farming.
Volatility is extremely risky.
Anything else?
Cities like Melbourne have tended to offer good returns in relatively short periods of time.
Satellite cities won't replicate this.
Don't go expecting a 13.2 per cent return in a year.
But if you're prepared to hold on for the longer-term, or cash flow is your goal, you could do quite well.
Getting the right financial advice before investing regionally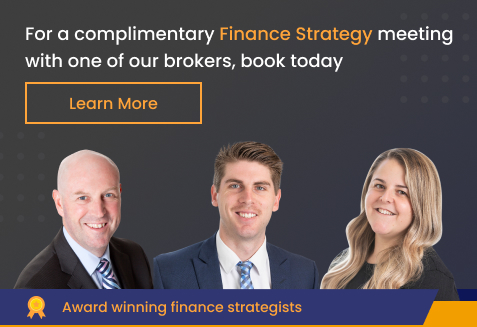 Property buyers in Victoria are in the fortunate position of having plenty of choice because of the major regional centres located not far from its economic epicentre of Melbourne.
Not only do they offer more affordable property, they also have significant economies of their own which will underpin the market's future performance.
The world of banking and finance can be a pretty daunting one for both novice and sophisticated investors and since our establishment in 2002 we've focused on providing outstanding service and business standards.
This approach has been vindicated many times by our multi award-winning approach.
So, if you'd like to understand more about investing in regional Victoria, why not contact Intuitive Finance today to ensure you have the right information and expert support on your side from the very beginning.
If you'd like an expert to teach you more about buying in regional Victoria or if you have any other questions, please just contact us directly and we'll be in touch.
✕
Discuss your specific needs & formulate the right strategy for you. Get in touch to organise your complimentary 60min session today!
The information provided in this article is general in nature and does not constitute personal financial advice. The information has been prepared without taking into account your personal objectives, financial situation or needs. Before acting on any information you should consider the appropriateness of the information with regard to your objectives, financial situation and needs.

Andrew Mirams is the Managing Director of Intuitive Finance and is a highly qualified mortgage advisor who holds dual diplomas in Financial Planning (Financial Services) and Banking and Finance (Mortgage Broking). Andrew's expertise covers all aspects of lending for a diverse range of applications – from first home buyer loans or property upgrader loans, property investor loans, expatriates and loans for self-employed. With almost 30 years of experience, Andrew has been acknowledged by the mortgage industry as one of its best performers with multiple awards including regularly featuring in both the top 100 mortgage brokers list and Top 50 Elite business writers. Andrew was voted Victoria's favourite Mortgage Broker at the 2015 Investors Choice Awards, and won again for the same category at the 2017 Better Business Awards. The team at Intuitive Finance has also figured prominently by winning the 2016 "Best Independent Office (<5 brokers)" and "Best customer Service" Awards, and more recently at the 2017 MFAA National Awards, they also took out the "Best Customer Service" Award, a recognition which speaks for itself! Visit Intuitive Finance for more information.

Latest posts by Andrew Mirams (see all)