We are very grateful to be able to support a number of charities as well as doing work in our local communities.
We believe that giving back to people more in need is a great way to support our community.
The Mortgage and Finance Association of Australia (MFAA) has just recognised us as the Victoria/Tasmania "Community Champions" at their state awards held on Tuesday the 24th of June, 2020.
We are incredibly proud to be recognised for our work with our charities and broader community and thought we'd take the chance to recognise each of our 3 major Charity partners being Challenge, The Clontarf Foundation and The Huddle at North Melbourne.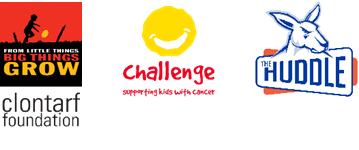 The most pleasing thing about this award recognition is that it judges us, not as mortgage brokers, but as people and our involvement in our community and with our charities.
Did you know that for every loan we settle we donate $50 to one of these chosen charities each year as our support? 
By providing some more information of each one here, hopefully you can see the wonderful causes we choose to support and have provided both a web link to each of their websites as well as link to their donate pages as well should anyone wish to provide support as well.
We now go to the National Finals to be held in August to see if we can win National recognition of our work.
Challenge
Since 1983, Challenge have provided support to over 25,000 children and families who are living with cancer – making a real difference to their quality of life.
Challenge is a not-for-profit organisation that supports children and their families living with cancer, from the time of diagnosis, throughout the treatment period and beyond.
 We believe that children and families who are provided with fun experiences and practical support are better able to cope with the pressures of a life-threatening illness.
Our support is holistic and aims to meet the needs of all family members – patient, parent(s) and sibling(s).
Challenge was established as an auspice program of the Australian Red Cross in 1983, providing an annual camping experience for children and young people living with cancer.
By 1990 Challenge had expanded from a valuable camping program to become the first organisation in Victoria to provide a range of ongoing support and recreational activities for families living with cancer.
In 1995, Challenge became independent from the Red Cross to become a stand-alone organisation. Challenge has continued to grow and develop to meet the changing needs of its members, now delivering a full range of support services 365 days a year.
In 2011, the organisation undertook its biggest project to date, opening the Challenge Family Centre. The Centre is a project driven by the voice of our families and is the perfect extension to complement the existing support offered by the organisation.
The Centre provides a non-threatening space where families can come together and feel completely supported in their journey from the time of diagnosis, throughout the treatment period and beyond.
The Centre is a one-stop shop for the non-medical needs of our members where they can access many different programs and services.
For more information on challenge, click here:-  https://www.challenge.org.au/
To make a donation to Challenge, you can do so here:- https://www.challenge.org.au/donation/

The Clontarf Foundation
Clontarf is a not for profit organisation that partners with schools and communities to attract young ATSI (Aboriginal & Torres Strait Islander) men to come to school, stay at school and then transition into employment or further study.
We use full time positive male role models, sport and a myriad of rich life experiences the make school more attractive for our students. We work with the boys because they are a most at risk group.
From humble beginnings back in Perth in 2000 where we had 25 students in one school, 1 staff member and an operating budget of $35k pa we have grown form a small football academy into a sophisticated behavioural change program.
We currently have over 9000 full time students in over 120 sites in every mainland state and territory, employ 450 people and have an annual operating budget of $60m. 
We still have so much work to do as the data suggests we need to provide opportunities for up to 16000 students to participate in the Clontarf program.
For more information on Clontarf, click here:-  https://clontarf.org.au/
To make a donation to Clontarf, you can do so here:- 
https://clontarf.org.au/donate/
The Huddle
Born out of the role and value of sport and the influence the North Melbourne Football Club plays in connecting people across different ages, genders and cultures; The Huddle was established in 2010 as the community arm of the Club in partnership with the Scanlon Foundation and the Australian Multicultural Foundation.
It was established to engage, support and empower young people from culturally diverse backgrounds to build on their strengths, increase their ability to participate in society and contribute to more socially inclusive communities.
The Huddle works with some of the most iconic sporting clubs in the world to help young people learn, grow and belong.
Through the design of its innovative programs, The Huddle leverages the power of sport to strengthen social inclusion, education and careers for young people.
The Huddle has engaged with more than 75,000 young people from over 160 different cultures. 
Intuitive Finance, in partnership with The Huddle is helping to inspire brighter futures for young people across Australia.
For more information on The Huddle, click here:-  https://www.nmfc.com.au/huddle/
To make a donation to The Huddle, you can do so here:- 
https://www.nmfc.com.au/huddle/donate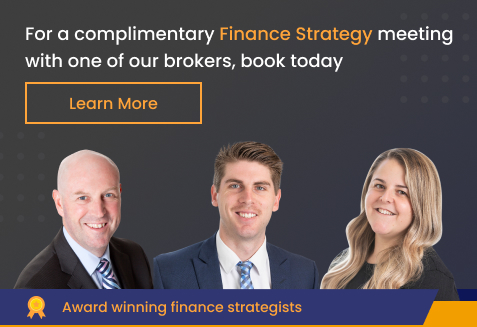 One more award winner
At the same awards, Lachlan Mirams was announced as the MFAA "Best Newcomer" which recognises individual finance brokers who have been loan writing as a finance broker no more than 2 years (commenced loan writing as a finance broker between 1 January 2018 and 30 June 2019). 
We are all very proud of Lachlan's achievements and he too, now goes onto the National finals in August.

Latest posts by Andrew Mirams
(see all)