You're kidding right?
No, unfortunately not!
New lending criteria which looks at potential borrower's living expenses with a fine-tooth comb means that ad-hoc spending could ruin your chances of securing a home or investment loan.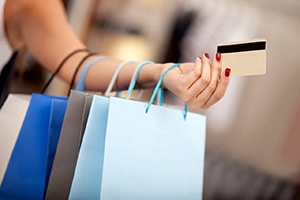 This is especially true over Christmas when one-off expenses such as the Christmas ham, gifts and of course your holidays, are now being included in the average calculation of your monthly spending. It is very common for most of us that at the busy time of year around Christmas and the holidays, that peoples spending is raised due to the festive season.
But this could now be viewed as highly detrimental to that new loan application that you've been planning.
Not only that, but the ability to tap and go or buy now and pay later, is creating a generation of people who have poor money management skills and who are subsequently being knocked back by lenders.
Bad money management
Afterpay is making a name for itself at the moment, with people able to sign up to pay for a product over time, even though they walk away with it that day with no money down.
Some people have said it's just the new-age version of layby but it's not because with layby you couldn't collect the product until you'd paid it off.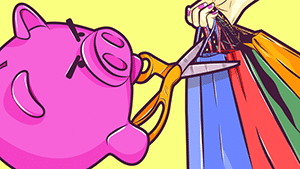 You had to have the discipline to pay for it before getting your hands on it!
Furthermore, you had flexibility in your repayments and could buy it sooner or over a lengthier period depending on your day-to-day (or more likely your week-to-week) needs.
Afterpay is all about instant gratification and worrying (or not) about paying for it later – with a fee attached if you fail to pay it off on time.
While it is similar to the concept of interest-free, no deposit loans for big ticket items like fridges or beds, Afterpay has been set up for smaller purchases like a new dress or watch, which more people will give less thought because of the supposedly lower price points.
There is no doubt that it is the Age of Immediacy with people wanting stuff now, whether they have the money or not.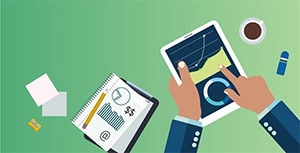 Clearly, this does not create sound budgeting or money management skills and it's the decimation of basic money skills that Afterpay trades on and younger generations are missing out on.
By getting the goods in advance, but paying at some point in the future, people are also not considering that this is viewed as a financial commitment by lenders, who are even turning down applications because of it.
Even if it's $500 due to be paid off over two months.
I actually don't think the lenders have got it wrong in this regard, because Afterpay purchases show an inability to live within your financial means.
It is classed as a financial commitment, because it is, and it can make the difference between securing a property loan or not.
How laziness effects your loan application
So, Afterpay commitments are being included in the assessment of your loan application, but so are costs associated with laziness.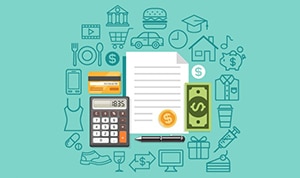 What I mean by that is if you rack up $100 a week on Uber Eats because you can't be bothered cooking, I'm not here to judge you.
The thing is, lenders will do that for you, and are adding an additional $100 per week to their living expense calculations for you.
Again, that can make the difference between a yay or a nay on your loan.
So, while I'm not saying that potential borrowers need to live like saints, I'm saying that if you're keen to buy a property in the next six months you need to be more careful with your spending. Lenders will analyse your statements over a three- to six-monthly period so you won't be able to hide overspending – even over Christmas.
Say you stayed at an ocean-front apartment over the holidays, but you hadn't saved the money to pay for it, so you used your credit card to the tune of $2,000.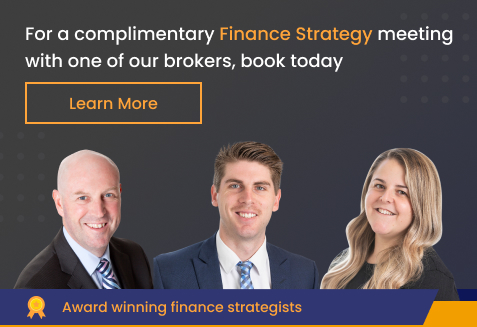 Now, in the days gone by, you may have been able to write this off because it was classed as a one-off expense that you hopefully quickly repaid.
Those days are long gone, though, because lenders will calculate your total spending over a number of months as a reflection of your usual spending.
Of course, you know that it's not, but the lenders don't and are making decisions based on the numbers in front of them.
So, with the holiday period behind us, and so many ways to spend your money with little thought, it's time to recognise that money management is not something that doesn't matter at this time of year.
It always has – and it has always been the difference between the haves and have nots.
That will never change if you ask me.
The information provided in this article is general in nature and does not constitute personal financial advice. The information has been prepared without taking into account your personal objectives, financial situation or needs. Before acting on any information you should consider the appropriateness of the information with regard to your objectives, financial situation and needs.

Latest posts by Andrew Mirams
(see all)