How long does home loan approval take?
Buying a home can be a nerve-wracking experience, what with the anticipation and uncertainty of the negotiation between you and the seller's agent coupled with a tense wait to see if you've been successful in securing the home at your desired price.
The reality is, however, that signing on the contract's dotted line after offer and acceptance isn't the end of the hard work – in fact, it's just the beginning.
Because the settlement period is underway, and the wait can be maddening.
You wait for your building and pest inspection to be done, you wait for your conveyancer to do the necessary checks and prepare the paperwork for transfer, and then you wait for the big one – the home loan approval.
In my experience, this is the one that makes clients most nervous.
Sometimes it can feel like a strange mix between a first date and a really competitive job interview, where you put your absolute best foot forward and then hope for the best.
One of the most common questions I get from clients when we submit their home loan paperwork is, 'How long do we have to wait for the approval?'
Obtaining home loan approval can generally take between two to four days… but this isn't always the case.
There are many factors that can see that timeframe blow out, causing delays in settlement and a bit of additional stress for you.
The good news? One of the biggest factors of all is in your control.
Smooth moves
Making the approval process go as smoothly – and quickly – as possible all comes down to being as thoroughly prepared as you can be when you submit your application.
It's important to have all the required documents in order so that the bank can assess your position and be confident in your suitability as a borrower. It's your most recent payslips, your latest notice of assessment, your bank and credit card statements, details of any personal loans and your certified identification.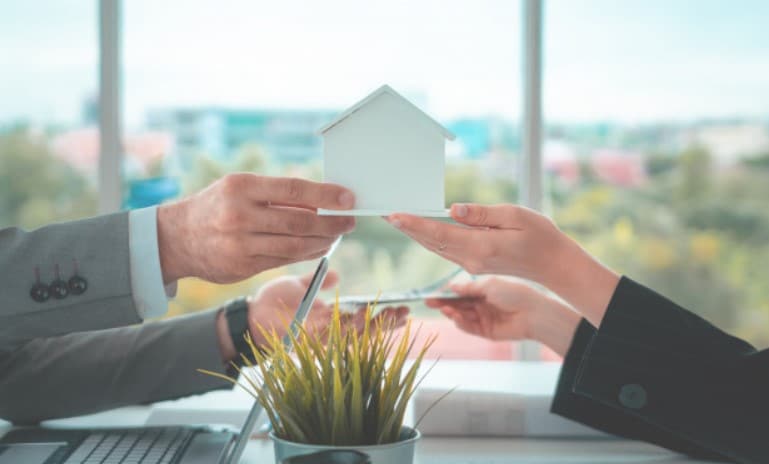 An experienced mortgage broker can work with you to ensure your application contains everything you need to help your approval come through as quickly as possible.
Some other factors that can cause a delay are employment centric. For example, if you're a casual worker or a contractor, this will require some extra time to assess. The same goes for those who are self-employed.
Self-employed people traditionally are set with more expectations and scrutiny around their business, profits, costs and most of all, the businesses ongoing sustainability. Of course, without profit and income then a self-employed borrower will struggle to meet their loan repayments.
And this is the primary job of any mortgage lender – to assess your ability to repay them – it's as simple as that!
And if you need mortgage insurance because you're borrowing more than 80 per cent of the value of the property, getting this sorted can cause a bit of a slowdown.
Sometimes, the property market or lending environment can cause delays too.
When the market is especially hot and the number of real estate transactions rise, lenders are inundated with mortgage applications and their assessors simply can't get through them fast enough.
On the other end of the scale, when the market is a little slow, some banks tighten their belts and make changes to their workforces. So, while transactions might be down, so too are the number of assessors usually.
Regulatory changes can also cause delays as lenders get their heads around new rules and train their staff accordingly.
I've heard a couple of stories recently of some approvals taking 10 to 14 days to come through, but this is generally rare, and of course, if time is of the essence, then we simply avoid lenders with slow turnaround times.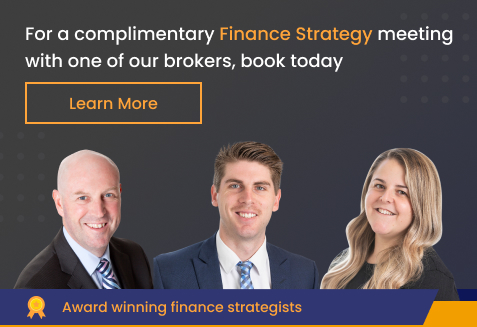 Make it easier on yourself
I would encourage any would-be property buyers to seek pre-approval from a lender well in advance of starting their property search as this can alleviate some of that pent up stress when it comes time to buy.
It is one less thing to worry about as you navigate your home or investment search.
It takes the grunt work out of the process. It gives certainty about not just how much you can spend, but that the settlement process will be straight forward from a lending perspective.
But don't forget – a pre-approval generally lasts for three months. In many cases, if you need a little more time, it can be extended for a further three-month period.
The key takeaway is that to remove the stress and ensure your approval process is as seamless as possible, put your affairs in the hands of expert mortgage brokers like us.

Andrew Mirams is the Managing Director of Intuitive Finance and is a highly qualified mortgage advisor who holds dual diplomas in Financial Planning (Financial Services) and Banking and Finance (Mortgage Broking). Andrew's expertise covers all aspects of lending for a diverse range of applications – from first home buyer loans or property upgrader loans, property investor loans, expatriates and loans for self-employed. With almost 30 years of experience, Andrew has been acknowledged by the mortgage industry as one of its best performers with multiple awards including regularly featuring in both the top 100 mortgage brokers list and Top 50 Elite business writers. Andrew was voted Victoria's favourite Mortgage Broker at the 2015 Investors Choice Awards, and won again for the same category at the 2017 Better Business Awards. The team at Intuitive Finance has also figured prominently by winning the 2016 "Best Independent Office (<5 brokers)" and "Best customer Service" Awards, and more recently at the 2017 MFAA National Awards, they also took out the "Best Customer Service" Award, a recognition which speaks for itself! Visit Intuitive Finance for more information.

Latest posts by Andrew Mirams (see all)