An important issue for anyone considering using a mortgage broker is that of trust. You want to be confident your broker will act in your best interests and give you advice that will help you navigate one of the trickiest and biggest financial decisions of your life – getting a mortgage.  
In January 2021 the Australian Securities and Exchange Commission (ASIC) introduced new legislation designed to give consumers even greater confidence when using a mortgage broker for their property purchase needs. 
The legislation, called Best Interests Duty (BID), spells out in clear terms that mortgage brokers who are advising clients on credit for a property purchase must act in the client's best interests. This means the broker must put the client's best interests first when recommending a home loan product rather than being guided by other considerations. This legislation ensures greater transparency and should provide peace of mind for the consumer when engaging a mortgage broker. 
What are the client's best interests? 
On the surface, it may seem obvious what the client's best interests are. ASIC says the legislation is designed, "to ensure that retail clients receive advice that meets their objectives, financial situation and needs, and that [the broker] act in the best interests of [their] client when providing advice". 
It means brokers must spend time understanding their clients, being clear about the goals that their clients want to achieve and be sure that they understand the background behind the goal-setting agenda. 
However, if a client's objectives are not actually in their best interests, what then? For example, if a client is insistent upon an interest-only loan or an offset account despite not being in a position to get much value from those features; or perhaps doesn't want to entertain any products from, say, a credit union or one of the big four, which rules out some excellent products which would suit their personal situation, how should a broker proceed? 
Under the new legislation, the broker is expected to explain to the client why these requests are not in their own best interests. It's expected that the broker makes "all reasonable efforts" to educate the client. This is important to know if you are considering engaging a broker. If you find yourself receiving advice that goes against what you've been requesting, listen to the broker's explanation. It's likely their experience and market expertise is offering vital information you need to consider.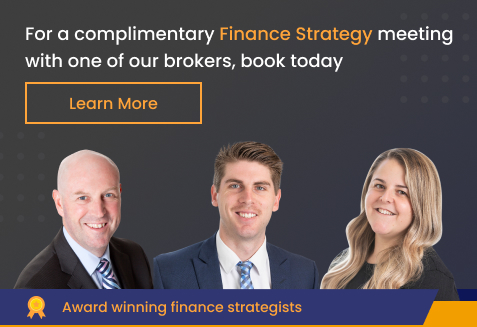 What is the conflict priority rule?
In addition to rolling out legislation that clearly states mortgage brokers must act in their client's best interests, ASIC has included additional rules that cover any conflicts of interest. 
The conflict priority rule means that [the broker] "must not recommend a product or service of a related party that would create extra revenue for [the broker], [the broker's] credit licensee or another related party, unless doing so would also be in the consumer's best interests." 
So, for example, if a lender offers a product that delivers a commission or a fee to the broker, the broker can only recommend that product to the client if it is in the client's best interests.
Does this apply to banks? 
No, it doesn't. Banks are free to recommend any product to their customer, regardless of the customer's best interests. Mortgage brokers have a long history of acting in their clients' best interests and this is just one reason why mortgage brokers are responsible for approximately 60 per cent of all mortgages written in Australia. 
Brokers have welcomed this news because it is an added reason for consumers to place their trust in a mortgage broker. It is a legal and fiduciary responsibility to be guided by the sole principal of doing what is in the client's best interests.
How you benefit
For anyone who is thinking of buying a home, one of the first questions that need to be answered is whether you will join 60 per cent of Australians who place their trust in a mortgage broker to help them navigate the complex world of home loan products. 
Trust and confidence are key and this legislation offers home buyers peace of mind when choosing an advisor, knowing that their rights are protected by the legislation.
Be prepared
When you go to meet your mortgage broker, you'll be meeting with someone who wants to help you achieve your goals. The mortgage broker you choose must understand you and your objectives so they can research the market to identify the product that best suits your circumstances.
The information provided in this article is general in nature and does not constitute personal financial advice. The information has been prepared without taking into account your personal objectives, financial situation or needs. Before acting on any information you should consider the appropriateness of the information with regard to your objectives, financial situation and needs.

Latest posts by Andrew Mirams
(see all)