There's a school of thought that suggests buying affordable property is the way to go for property investors.

The argument goes – there will always be demand for this type of property, especially by young families.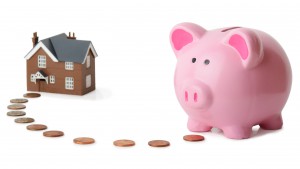 This has some investors buying houses in the newer or outer fringe suburbs of our capital cities as they read that these are some of the fastest growing locations in Australia.
While I accept that the population in some of these suburbs will double in size over the next 30 years, and they may be a great place to bring up your family, that doesn't mean that houses in the new outer fringe suburbs make good investments.
Population growth does not necessarily translate to capital growth.
In fact I've never considered these areas investment grade locations.
Poor planning
While many new outer suburbs have been planned to be affordable, and may not be expensive in terms of money, they are expensive in terms with travel costs and particularly in terms of health.
The problem is in some estates poor planning has created a dependency on cars as many have poor "walkability" and poor public transport links.
There is also a paucity of parks and open spaces in many new housing estates.
In fact in 2012 a Victorian State Government study showed that some new suburbs in Melbourne (and I can only assume the same applies to some other areas of Australia) are so poorly designed that residents face an epidemic of chronic diseases such as anxiety, obesity and depression that may cause these locations to become the slums of the future.
Of course there are other reasons houses in new estates don't make good investments:

Residents in these areas tend to have less disposable income than people who live in more affluent suburbs, which means that these regions suffer most in tough times or when interest rates rise.
Also…one of the big factors that enhances capital growth is scarcity, and that's something missing in these suburbs.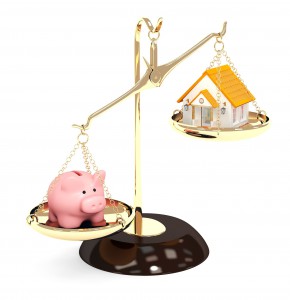 Many properties look the same, and there's always another estate with more land and similar houses just across the road.
Another reason I would avoid investing in these areas is their demographics, as they don't attract the same demand from a diversity of tenants as the inner and middle ring suburbs do.
Then there is a very low land to asset ratio:
I know some investors buy houses because they've heard that land appreciates in value.
But when you think about it, when buying a new house on a block of land in one of these outer suburbs you may be paying $450,000, of which the land (the component which increases in value), could be worth much less than half – say around $200,000.
What's the alternative?
While many homebuyers still would like to own a home, for them it's the great Australian dream, an increasing large demographic of young families and older downsizers are trading their backyards for balconies and an inner suburban lifestyle.
In fact in many of our capital city built up suburbs, established apartments have similar capital growth, in fact better capital growth, to houses and currently, with low vacancy rates, investors are achieving higher yields for apartments.
Of course, the rental is not the most important factor; we want properties that are going to grow in value significantly.
What it all boils down to is that as living in the more leafy inner and middle ring suburbs grows in popularity, it will come at a cost – higher property prices and higher rentals.
That's why I'm buying my investment properties in these locations.

Latest posts by Michael Yardney
(see all)