Building a brand-new home has long been the dream for many Australians.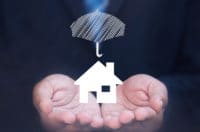 To make your dream become a reality, however, the vast majority of people need to fund their build via something that's called a Construction Loan.
A construction loan is designed to cover the costs of the build as and when you need it, so you only pay for the different construction phases when they actually take place.
In this article, we'll outline the ins and outs of construction loans and how they work, as well as any pros and cons, so you can start your next building project with all the information you need to make it a roaring success.
How it works
The main difference between a construction loan and a normal home loan is that you don't receive all of the funds at the outset of the project like you would at settlement for an established property.
So if your new home or investment property is going to cost $300,000 to build, you will only receive the funds as the various stages of the construction happen. It is important to note that whenever a client is making a contribution towards the building of the property, that in all cases, these funds are required in advance meaning that it is common for the 1st 2 stages to be funded by the client and then a lender will get involved thereafter.
There are generally six stages involved when building a property, which can give you an idea of when the funds will be needed during the project. These are:
Deposit. This is required at the time that the building contract is signed and is your authority to proceed.
Foundation or Base stage. This is when site cutting is done as well as initial plumbing. It is when the foundation of the property is completed.
Frame. The next stage involves the frame being erected.
Lock Up. The next stage involves works being completed such as all the brickwork, roofing and electrical fittings completed, which allows the property to literally be "locked up". So the windows, doors and insulation are fitted and the property becomes physically lockable.
Fixing or Fitout. The next stage is when the interior of the property is installed. So this involves such things as the cupboards, benches and tiling being integrated, plumbing and electrical are completed, and gutters and downpipes installed. The Kitchen is generally fully installed as are bathrooms as well.
Completion. The completion stage is as it sounds and involves finishing the final touches on the property before it's ready to be certified and handed over to the new owners.
It's important that you understand how much each of these phases will cost so you can budget accordingly. You should also always negotiate a fixed price contract with your builder to lock in the majority of costs before the project begins. Otherwise you might end up with additional costs which you haven't budgeted for or don't have access to in your construction loan.
It is not uncommon for larger scale constructions to have more stages embedded along the way.
How to qualify
Like any type of property loan, there are a number of factors involved along the pathway to loan approval.
As mentioned above, it's imperative that you have locked in the costs of construction with your builder – who must also be qualified to undertake the project.
As well as the usual documentation for a home loan application, you'll also usually need to supply the following documents (depending on which lender you use):
Council approved plans and building specifications
Progress payment schedule
Fixed price building contract with a licensed builder (signed and dated)
Builders risk insurance (or builders public liability insurance)
Homeowners' warranty insurance (if applicable)
Advantages
One of the main advantages of using a construction loan during your building project is that you only pay for what you need as you go.
If, for example, each stage of the project requires 20 percent of the total funding then you only have to pay that percentage when the relevant works are completed and approved for payment by your lender.
Construction loans are also interest-only so by having a progressive payment system it means that you're only paying interest on the amount that has actually be used at that point in time.
It is not until construction is complete that your loan repayments start to resemble the total loan amount for the property.
Another advantage is that as the payments are staged, and the quality of the works are assessed throughout the project by your lender, it can protect you from paying for inferior or shoddy workmanship.
A great feature when you are building your own home is that you only pay stamp duty on a purchase of a property and not the completed project. This can mean many thousands of dollars in savings when you buy. i.e. if you purchase land for $200k and then put a $300k house on it, you still only pay the stamp duty on the purchase price ($200k) and not the completed value.
Risks
While there are a number of advantages of using a construction loan, there are a few risks that investors and homebuilders need to keep in mind before embarking on their project.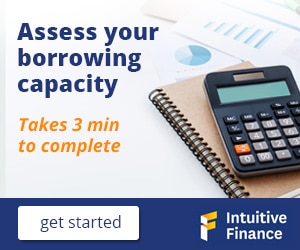 Construction risk. Constructing a new property brings with it its own specific risks that can be difficult to mitigate. For example, the project may run over-budget for a variety of reasons, including not locking down the fixed construction price before it began. Another common problem is construction delays, especially because of the weather, which you can do very little about.
Strategies to reduce these risks include building features that will be attractive to buyers or tenants; cutting costs on features that will not add value; and ensuring you have savings in reserve for unexpected costs or vacancy periods if construction is delayed.
Intuitive Finance – the smart choice
Building your home or an investment property can be one of the most exciting periods in a buyer's life, so understanding how construction loans can turn your building dream into a reality is vitally important.
Now more than ever, you need investor savvy people working on your financial side, who can help you navigate the various construction loans on offer, and which one will be the best for your building project, as well as the one with the best chance of success.
The world of banking and finance can be a pretty daunting one for both novice and sophisticated investors and since our establishment in 2002 we've focused on providing outstanding service and business standards.
This approach was vindicated when we were recently named Victoria's favourite mortgage broker at the 2015 Investors Choice Awards.
If you're considering building your next home or investment property contact Intuitive Finance to ensure you have the right information and expert support on your side from the very beginning.
The information provided in this article is general in nature and does not constitute personal financial advice. The information has been prepared without taking into account your personal objectives, financial situation or needs. Before acting on any information you should consider the appropriateness of the information with regard to your objectives, financial situation and needs.

Latest posts by Andrew Mirams
(see all)