When interest rates are as low as they are right now, there's a perception among would-be homebuyers that they'd be hard-pressed to find a bad home loan deal.
Just look around right now. A mortgage rate that starts with a two? That's pretty incredible! Why not just throw a dart at a list of banks and go with whichever one it hits?
Or better still, make it extremely easy and simply go with whoever your everyday transaction account is with!
This way of thinking is deeply flawed and potentially very risky. Instead of taking a punt and going it alone, utilising the services of an experienced, qualified and independent mortgage broker is still the best way to go.
But if the Coronavirus (COVID-19) has taught us anything, it's that having professionals on your side in times of need is one of the greatest assets you can have.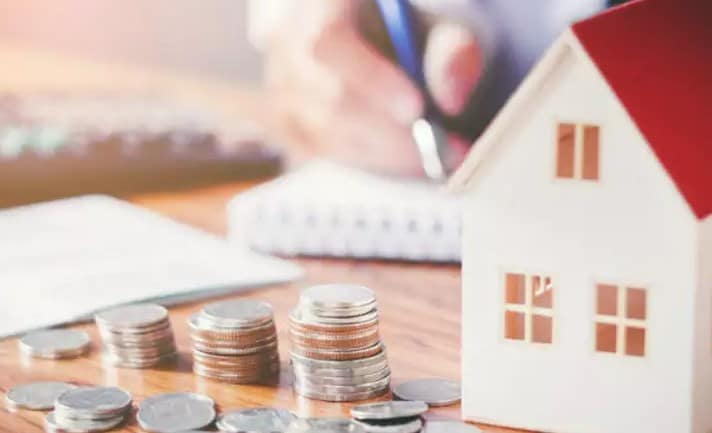 Here are 10 reasons why you need a mortgage broker:-
The appeal of ease
Everyone is time poor these days. Work and family commitments mean there's not often much time left over for… anything.
Why try to jam searching for a home loan through that tiny window of free time?
A mortgage broker does all of the groundwork for you to assess your situation and find the absolute best possible loan out there that meets your needs. Then they do the heavy lifting on your behalf, making sure the application process is smooth.
They're independent, experienced, on your side and there for you every step of the way to settlement.
The benefit of experience
Mortgage brokers live and breathe home & investment loans and make the property purchase dreams of thousands of clients come true each year.
As a result, they're particularly savvy about the ins and outs of home loans. After all, there's more to know about what makes a good mortgage than the interest rate. It depends on a range of other factors and then a consideration of how they relate to you and your circumstances.
They get to know you, your situation and your goals and then find the right home loan to suit. That's something you won't get directly at a bank or on some website.
The convenience factor
Mortgage brokers are flexible by nature and motivated by their customers' best interests, and that often extends to schedules. Work odd hours? Need to meet at a café near your kid's school between an appointment and the 3pm pick-up? A broker can usually make it work.
A world of choice
When you go direct to a bank, you're presented with the home loan products in their suite. And there might be quite a few, particularly at a big bank which has a mortgage for every type of customer.
But when you enlist the services of a broker, they give you access to hundreds of different home loans from dozens of different lenders.
It means you're not limiting yourself to one bank and a handful of loans, but instead venturing out into the full market to get the best possible deal.
They're natural teachers
A mortgage broker does all of the groundwork in finding you the best possible home loan and then helps to make it happen for you. But a good one does much more than that.
They offer the benefit of their years of experience to teach first-time buyers or new investors about the lay of the land. They can explain the process of finance from start to finish, ways to identify market trends, how the conveyancing is done and what you should ask your solicitor.
They might even share a few of the tricks of the trade that sales agents use so you can go into the property hunt with confidence.
They've been there themselves and they go back there every single day for their clients, so they know better than most about what happens, each step of the way. 
Getting it done quicker
Speak to anyone who works in banking lately and they'll all tell you the same thing – it's flat out.
The recovery of property markets – particularly in our major capitals – over the past several months means there's been a big influx of buyers keen to get into their next home or secure an investment. And so, pressure on the banks is intense.
This is causing delays and uncertainty for those would-be borrowers working directly with banks.
Speed is always a good thing – reducing the time it takes to jump through all of a bank's hoops is never to be sniffed at. But it's especially the case in a busy market.
Brokers have established reputations and good working relationships, and as a result can speed up the process by a couple of days on average compared to if you went it alone and did it yourself.
In it for the long haul
A good broker will make your life easy during the entire home loan process, but they'll also stick with you for many years to come.
When it comes time to review the health of your home loan and whether you could be getting a better deal, they'll reach out to remind you and help make it happen. Should you need to refinance or buy elsewhere, they'll be there too.
Access to sophisticated systems
Let's say you're in the market for a home loan and you're going it alone. You go to your bank's website, enter your details in the application form… and wait.
Maybe your circumstances are a little tricky – you're single, your partner isn't working at the moment, your salary is a little low or something else – and the bank knocks you back. Their individual and precise assessment tools just weren't in your favour.
It'd be disappointing, but you'd probably move on to the next lender down the list and try your luck again. But because that first go was an actual application, there's now a mark on your credit file. And as we know, credit inquiries can trip you up when you're next going for loan.
By comparison, brokers use sophisticated software that builds a profile of you, your circumstances and your aspirations and compares it to loan products in the market and the lending criteria that's likely to be at their foundation.
Without hurting your credit history, brokers can get a sense of your likely borrowing power and success, saving you even more time and stress.
Cutting through the clutter
Everyone has an opinion when it comes to home loans. Just go to a backyard barbeque and mention that you're buying a property and see what people suggest. Get this. Ask for that. Don't bother with this. It's confusing.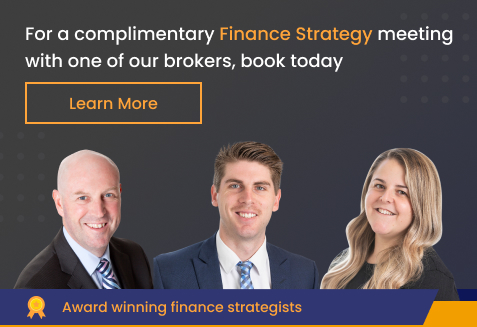 A broker can cut through the clutter, whether it's an offset or overdraft, lenders' mortgage insurance or low-doc, to make things as clear and concise as possible.
The best things in life are free
Given all of the compelling reasons to use a mortgage broker when buying property, this is perhaps the best.
Brokers work for you but get paid by the lenders – Wow, that's a good deal.
Brokers earn a commission from the chosen lender – No, it doesn't cost you any more – but it's regulated, meaning there's no preferential treatment for particular banks or products. Your best interests are the only consideration. 
Brokers now introduce over 55% of all mortgage business in Australia each year due to all the factors mentioned above. They are bound by Best Interest Duty ensuring all consumers get the best outcome (banks are not bound by this duty as they only sell you 1 product) for their individual circumstances.
It seems pretty compelling why you'd use a professional mortgage broker to assist you in probably your biggest financial decisions you'll ever make, don't you think?
The information provided in this article is general in nature and does not constitute personal financial advice. The information has been prepared without taking into account your personal objectives, financial situation or needs. Before acting on any information you should consider the appropriateness of the information with regard to your objectives, financial situation and needs.

Latest posts by Andrew Mirams
(see all)