What will interest rates do in 2017?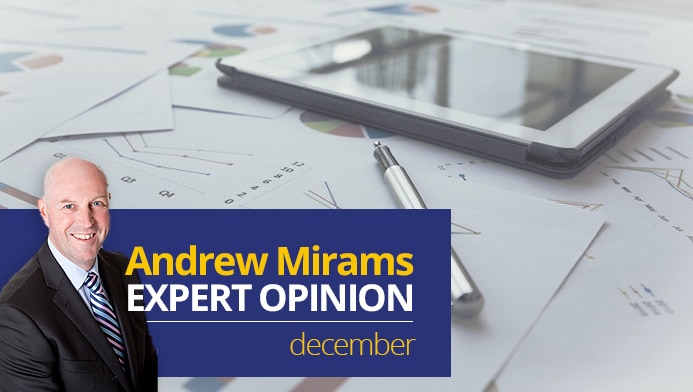 As this year draws to a close, the million dollar question is where are interest rates headed in 2017?
Before we look ahead to next year, however, we need to take a look back over the past two years to understand where rates have been.
In 2015 and 2016, there were a lot of changes in the loan market, including changes to the owner-occupier and investor mix, high and low loan-to-value ratios, as well as interest -only and principal and interest loans, which have all impacted on the interest rate environment of today.
In 2017, many respected economists believe we're still going to see a 50 basis point reduction to interest rates, which may be two 0.25 basis point decreases next year.
The thing is I don't necessarily agree with that forecast.

Rates are at an all-time low and rate decreases aren't really having an impact on the market apart from fuelling our two biggest property markets of Sydney and Melbourne.
Another reason why I don't believe that further rate cuts are a good idea – although lower interest rates are always nice –  is that the next policy move really needs to be about stimulation of our economy.
We need more government assistance for big and small businesses to help get more people into jobs.
With more people employed, earning sound incomes, then they're happy and confident to spend, which will in turn improve our economy.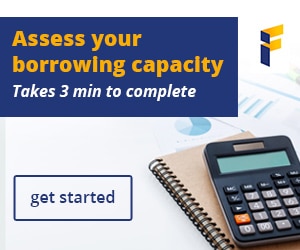 Continuing to cut interest rates, which are now at 1.5 per cent, would also leave us with very little leverage to reduce them further if we needed to at some stage in the future.
I'd prefer to see interest rates stay where they are in 2017 – I know that won't be terribly popular with a lot people – but I believe that if you can't manage your home loan today, with historically low rates, then more reductions probably won't help you that much.
So, as we say goodbye to 2016, it's important that you review all your home loans to ensure they're working as well as they can for your individual financial situation.
If they're not, or you'd like to discuss your loan requirements for 2017, please feel free to contact us so you start 2017 on the right financial footing.
All the very best for Christmas and the New Year and we look forward to working with you all next year.
Intuitive Finance – the smart choice
The world of banking and finance can be a pretty daunting one for both novice and sophisticated investors and since our establishment in 2002 we've focused on providing outstanding service and business standards. This approach was vindicated when we were recently named Victoria's favourite mortgage broker at the 2015 Investors Choice Awards. For expert advice on lenders mortgage insurance, contact Intuitive Finance.
✕
Discuss your specific needs & formulate the right strategy for you. Get in touch to organise your complimentary 60min session today!
The information provided in this article is general in nature and does not constitute personal financial advice. The information has been prepared without taking into account your personal objectives, financial situation or needs. Before acting on any information you should consider the appropriateness of the information with regard to your objectives, financial situation and needs.

Andrew Mirams is the Managing Director of Intuitive Finance and is a highly qualified mortgage advisor who holds dual diplomas in Financial Planning (Financial Services) and Banking and Finance (Mortgage Broking). Andrew's expertise covers all aspects of lending for a diverse range of applications – from first home buyer loans or property upgrader loans, property investor loans, expatriates and loans for self-employed. With almost 30 years of experience, Andrew has been acknowledged by the mortgage industry as one of its best performers with multiple awards including regularly featuring in both the top 100 mortgage brokers list and Top 50 Elite business writers. Andrew was voted Victoria's favourite Mortgage Broker at the 2015 Investors Choice Awards, and won again for the same category at the 2017 Better Business Awards. The team at Intuitive Finance has also figured prominently by winning the 2016 "Best Independent Office (<5 brokers)" and "Best customer Service" Awards, and more recently at the 2017 MFAA National Awards, they also took out the "Best Customer Service" Award, a recognition which speaks for itself! Visit Intuitive Finance for more information.

Latest posts by Andrew Mirams (see all)