The off-the-plan sector has had its share of ups and downs over recent years.
For a while there, in big cities like Sydney and Melbourne at least, it could do no wrong because there was huge pent-up demand from buyers.
There were regular media reports of buyers queuing to sign contracts on off-the-plan units that weren't even going to be finished for the best part of two years.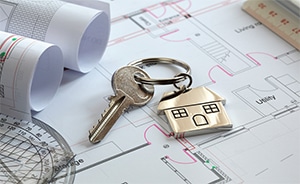 And then there was the overseas contingent of buyers who saw our Australian markets as cheap especially for the brand new product that they received.
At the time, prices in both Sydney and Melbourne were growing strongly each year, so people could buy with confidence. And the developers were having no problems in meeting the demand by finding new sites and process repeats.
Well, unfortunately those times have changed!
Market timing
When it comes to finance, buying a property off-the-plan is quite different to one that is already built.
The main difference is that finance is not technically approved for an off-the-plan property until it has been constructed, because lenders can't loan money on something that doesn't exist yet!
In normal or hot market conditions that is usually no problem because the price that you paid will likely be the price that it is worth (if not more) when it comes time to settle.
However, in slower market conditions when prices are falling, the bank may value the property lower than the contract price, which can cause major financial headaches because it's difficult to extricate yourself from the deal without losing your deposit.  
Bank vs. market values
As I've written about before, there is a difference between a bank and a market value.
A bank valuation tends to be more conservative most of the time and especially when the market is in the downward part of its cycle.
The bank valuation – which is the figure that will be used to calculate your maximum borrowings – can also be impacted when there are concerns about an oversupply of similar new properties, like new units, hitting the market.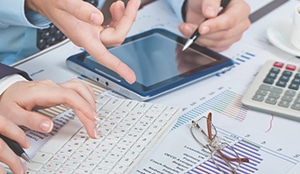 Over recent years, this has been in the case in parts of Sydney, Melbourne and Brisbane, which has impacted the prices of new unit markets in those locations.
Some off-the-plan buyers have been left scrabbling to make up the shortfall between the price they originally agreed to pay and the price that the bank has valued the property at once it has been constructed.
If they are unable to do so, they may have to forfeit their deposit to get out of the contract, which clearly is never an ideal situation.  
But it doesn't just stop there. The developer still has the right to pursue you for any potential loss that they may suffer too, and this is really where the heartache can start.
Tighter lending
On top of changing market conditions as well as more conservative bank valuations, off-the-plan buyers are being stung by tighter lending criteria, too.
Perhaps they signed a contract on a new unit two years ago when on paper they would have easily secured finance.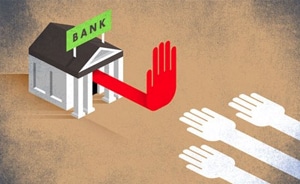 Now, though, new credit assessment benchmarks mean they are no longer seen as rock solid as they once were, and they face the possibility of not being able to secure finance at all.
Now, I don't want to scare you with these tales of woe, but the truth of the matter is that lenders are scrutinising borrowers more than ever before and especially those who have purchased off-the-plan.
Of course, there is much than can be done to ensure that you can confidently buy a new property off-the-plan, with the first step being speaking to an expert before you begin.
Getting the right financial advice about buying off-the-plan
Australia has seen a huge influx of new units in our major capital cities because of the increasing numbers of people of all ages who are opting to live closer to all the action.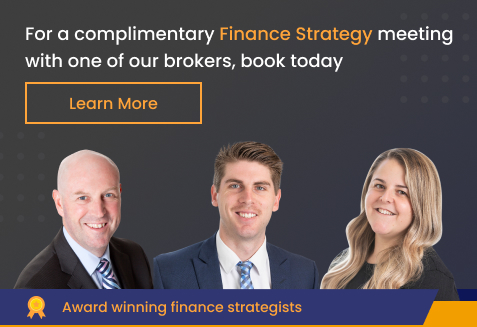 Buying off-the-plan, though, is quite different to buying an established property, with finance being just one of the differences.
The world of banking and finance can be a pretty daunting one for both novice and sophisticated investors and since our establishment in 2002 we've focused on providing outstanding service and business standards.
This approach has been vindicated many times by our multi award-winning approach.
So, if you'd like to understand more about buying off the plan, why not contact Intuitive Finance today to ensure you have the right information and expert support on your side from the very beginning.
If you'd like an expert to teach you more about off-the-plan finance or if you have any other questions, please just contact us directly and we'll be in touch.
The information provided in this article is general in nature and does not constitute personal financial advice. The information has been prepared without taking into account your personal objectives, financial situation or needs. Before acting on any information you should consider the appropriateness of the information with regard to your objectives, financial situation and needs.

Latest posts by Andrew Mirams
(see all)