Are you one of the many Australians who interest-only property loan is due to expire soon?
As I've written about before, a large proportion of interest-only loans are due to switch over to principal and interest repayments in the next few years.
While no one knows what the future holds when it comes to bank lending policy, at the moment, simply refinancing to another interest-only period if you're with one of the major lenders (like the old days) is not really an option for many people.
Start talking now
I have included a handy table below, so you can work out if you're one of the many whose interest-only periods are about to expire.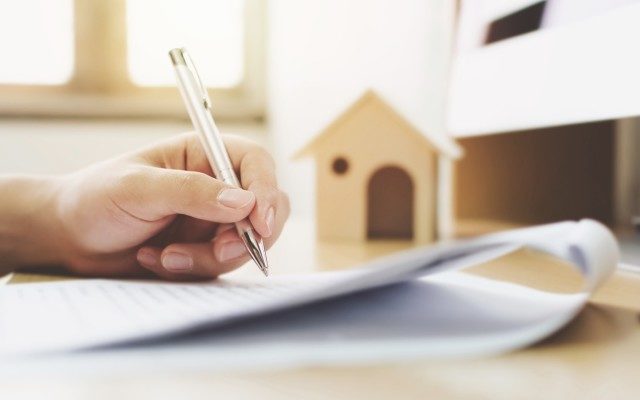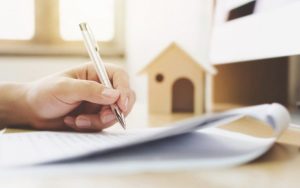 For example, if you took out a five-year interest-only loan in 2014, then next year it will expire and the finance goal-posts are much different to when you first took out the loan.
In most cases, if your interest-only period is expiring, it will require a new loan application, which will be assessed under the new rules.
Depending on your circumstances, that could be a less than ideal result for you, so you may need to consider refinancing away from your current lender to an alternative lender that may not be beholden to the stricter lending regime that is still in play.
Lenders such as 2nd & 3rd tier lenders (don't just focus on the big banks) as well as non-banks are making great headways into the current mortgage markets based on their very competitive interest rates and also their ability to look at things just a little bit differently, and this might be just the angle you need!
So, if your loan is expiring in the next few months or within the next year, it is a wise move to start talking to an expert mortgage broker now as it can take some time to refinance these days.
| | |
| --- | --- |
| 5-year Interest only term applied | Interest only term expires |
| Jan-Dec 2013 |  Expires in 2018 |
| Jan-Dec 2014 | 2019 |
| Jan-Dec 2015 | 2020 |
| Jan-Dec 2016 | 2021 |
| Jan-Dec 2017 | 2022 |
| Jan-Dec 2018 | 2023 |
If a 10-year interest only term taken, then:
| | |
| --- | --- |
| 10-year Interest only term applied | Interest only term expires |
| Jan-Dec 2008 | Expires in 2018 |
| Jan-Dec 2009 | 2019 |
| Jan-Dec 2010 | 2020 |
| Jan-Dec 2011 | 2021 |
| Jan-Dec 2012 | 2022 |
| Jan-Dec 2013 | 2023 |
| Jan-Dec 2014 | 2024 |
| Jan-Dec 2015 | 2025 |
| Jan-Dec 2016 | 2026 |
| Jan-Dec 2017 | 2027 |
| Jan-Dec 2018 | 2028 |
Be proactive, not reactive
Unfortunately, there are plenty of stories in the media about how woeful the lending landscape is, but that's because they tend to focus on the negative. At the end of the day, banks are in the business of lending money so we're still successfully organising finance for our clients every day.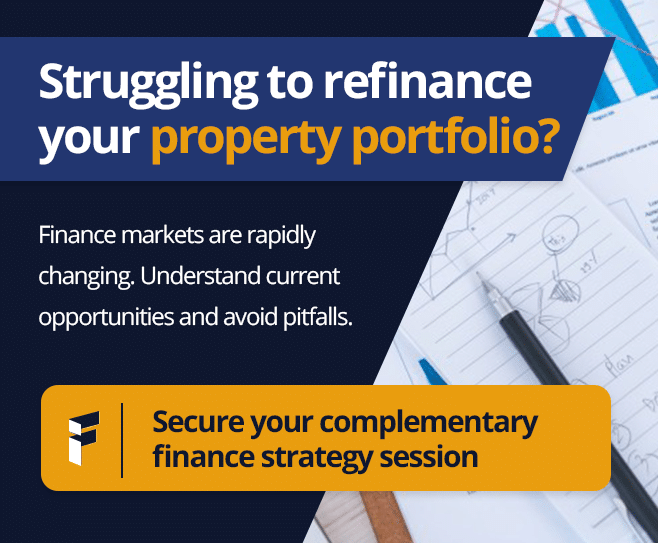 The key is to be proactive and not reactive.
You're just setting yourself up for unnecessary stress if you leave it to the last minute and then are left scrambling to refinance because you can't afford principal and interest repayments on your loan. Worse still, those people who bury their heads in the sand might end up having to sell their properties at the worst possible time because of the increased repayment schedule.
That's why it's vital to speak to experts now so we can assess whether it's best to refinance straight away or wait until the lending environment is a little easier – not that we know when or if that will happen.
However, by assessing whether you would meet your existing lender's criteria now, you can re-apply and extend the current terms, likewise whether you should refinance to a different lender instead sooner rather than later.
That way, you will be ahead of the pack and can sleep soundly at night knowing your property loans are safe and secure for many years to come.
The information provided in this article is general in nature and does not constitute personal financial advice. The information has been prepared without taking into account your personal objectives, financial situation or needs. Before acting on any information you should consider the appropriateness of the information with regard to your objectives, financial situation and needs.

Latest posts by Andrew Mirams
(see all)