It's a great question as the rise of vendor advocacy is becoming more prominent and how a vendor advocate can assist you.
We recently met with Jim McDonald from JMAC Buyers & Vendors Advocacy to pose some of these questions.
Jim is quick to point out that there are generally 2 types of vendor advocates. The 1st is one who will come to your home, give you advice on the best way to sell your property, work with local agents and appoint who they believe will get the best result, negotiate on a marketing campaign and then work with both the clients and the selling agent to achieve the best "sale" result. The 2nd type is one who is also a licensed real estate and can do all the above items but can actually sell the property on the clients behalf as well, often saving the clients the stress and hassle of dealing with too many people around the transaction.
As Jim says "for people selling their house, this can be one of the most stressful events of their lifetimes." Given this "It's imperative that clients feel comfortable with the advice they are getting and have someone in their corner that they can trust."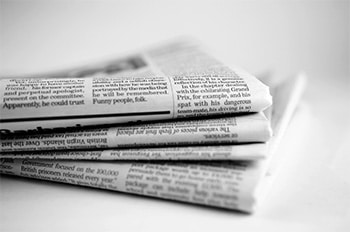 Another common error people make when selling their house is to go with an over the top marketing approach. "Property marketing in the papers etc. only has 1 effect, that is to promote the actual real estate agents businesses and make these more prominent" Jim says. "Very rarely is their actual benefit to the client".
Jim is quick to point out here that around 90% of all property sales are now sold through the internet where people firstly find suitable properties through search engines such as www.domain.com.au, www.realestateview.com.au and www.realestate.com.au, complete their research on the property, view pictures, look at comparable properties to get a price guide or range so they have an idea of what they may need to pay if you are a buyer OR what you may expect as a sale price if you are selling.
The Vendor advocate will work with a client from the outset to the completion of the sales process.
So to finish, Jim says these 4 points sum up how a vendor advocate can assist:
Take all the pressure off selling your house. We know all the best agents throughout metropolitan Melbourne. Leave all the ground work to us.
We will save you money on marketing, we make sure your money is not wasted on superfluous print advertising. Approximately 90% of all properties are sold through the internet.
Alternatively, we at JMAC can sell your property. Our service is second to none, we are the fraction of banner groups advertising expenses. As far as I know no other vendor agency offers this service. A full market analysis is done for you, we tell you the true value of your property.
We follow the selling process from start to finish, advise on auction or private sale, the pros and the cons. Keep you up to date after inspections and monitor customer feedback re-price.
Intuitive Finance – the smart choice
The world of banking and finance can be a pretty daunting one for both novice and sophisticated investors and since our establishment in 2002 we've focused on providing outstanding service and business standards. This approach was vindicated when we were recently named Victoria's favourite mortgage broker at the 2015 Investors Choice Awards. For expert advice on lenders mortgage insurance, contact Intuitive Finance.
The information provided in this article is general in nature and does not constitute personal financial advice. The information has been prepared without taking into account your personal objectives, financial situation or needs. Before acting on any information you should consider the appropriateness of the information with regard to your objectives, financial situation and needs.

Latest posts by Andrew Mirams
(see all)