The best investment property suburbs in Melbourne
It's been a turbulent 18 months for our big-city markets from the start of 2018.
While Sydney's property price ups-and-downs have stolen most of the headlines, Melbourne has had to deal with value softening too. All this activity has come off a run of across-the-board hot property price growth in the preceding five years.
The Victorian capital hasn't always been historically prone to the same dramatic value swings as Sydney. In 2018, however, the two cities have tracked a similar market performance.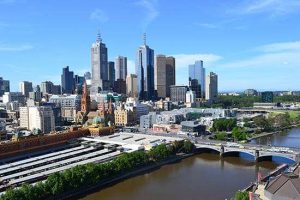 According to CoreLogic, Melbourne dwelling prices fell by 0.6 per cent in April this year while Sydney's fell by 0.7 per cent.
Over the year to April 2019, Melbourne recorded price falls of 10 per cent, versus 10.9 per cent in Sydney.
But here's the upside. While it's apparent property prices retreated in 2018, the overall feel in early 2019 is one of quiet confidence. Most commentators agree that Melbourne remains a good proposition for those with a long-term mind set.
And there's good reasons why. Melbourne is a city of nearly five million people, with ongoing population growth predicted for the decades ahead. This and its multi-faceted economy bode well for the future.
Many investors are keen to stake their claim in the Melbourne market now, so as to ride those long-term capital gains.
Melbourne's housing market present opportunity
Melbourne's market was impressive from 2012 to 2017, but it couldn't escape falling demand from potential purchasers.
This downturn was driven by a number of factors. Key among them has been the oversupply of new apartments, especially in the inner-city, played its part.
Of course, that oversupply is just a moment in time – a swing in the cycle – with population growth and buyer demand likely to soak it up over the medium-term.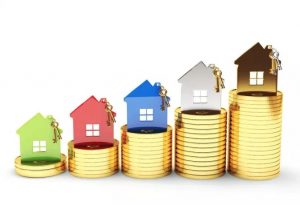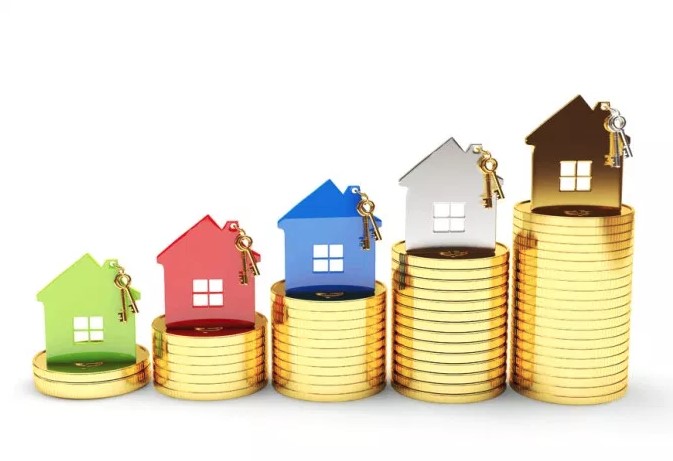 According to property experts, Melbourne's property market looks likely to continue softening in the short term but, if all things remain equal, the turnaround might come sooner than some buyers think.
It's clear the tighter credit environment that came in the wake of the banking royal commission has had a huge impact, with finance numbers retreating. Financiers have simple set guidelines that have made incredibly difficult to secure a loan. The result of this less-available credit has been reduced demand for property. And this has just made it harder to get a home loan in Melbourne.
The silver lining is that for those buyers who can borrow funds and service the debt, less competition means more opportunity – particularly if you're looking in blue-chip suburbs with excellent value upside potential.
Let's have a look at those locations have performed best in the past and would fit the bill for those seeking quality holdings.
Which Melbourne suburbs delivered the best investment growth?
When it comes to the best growth suburbs in Melbourne, the results can be as long as your arm – depending on whose data, and which measure, you use.
The best investment suburbs in Melbourne, however, are generally the ones that have a strong history of capital growth, which is likely to continue into the future.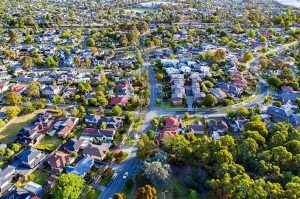 Past capital growth plus jobs, amenities such as schools and public transport and access to the city all bode well for future growth.
The gentrification of older suburbs like Richmond, Port Melbourne, North Melbourne, Kensington and Fitzroy is firmly entrenched given their proximity to the city.
Café and coffee cultures have sprung up all around these suburbs, as are trendy little wine bars and micro-breweries that make these suburbs both cool to visit and even better to live in.
These include the inner- and middle-ring suburbs, such as St Kilda East, Box Hill and Mount Waverley, which have all posted strong growth in the past.
And perennial favourites such as Bayside Melbourne (Brighton, Elwood, Hampton, Sandringham) and the inner east such as Malvern, Balwyn, Hawthorn and Camberwell also remain popular with buyers. It's no surprise given these are highly desirable suburbs to live in, with some of Melbourne's best private schools featuring around these areas.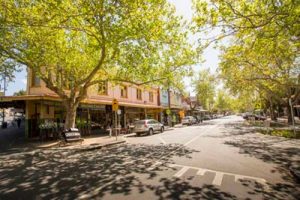 The best investment suburbs in Melbourne, however, are also the ones that fit your individual investment strategy.
Perhaps you're seeking a capital growth property for your portfolio, which would necessitate investing in a suburb that will always be in strong demand from owner-occupiers, who generally push prices up because of their desire to live there.
On the other hand, perhaps you need a cash flow property, which is where the outer-ring suburbs, or even regions like Geelong, might work for your portfolio.
The main thing to understand when trying to ascertain the best investment suburbs in Melbourne is that it's the suburbs that have runs on the board that are the ones most likely to continue to post solid results. Over time, these have tended to be the inner to middle-ring suburbs within a two-to-15 kilometres radius from the CBD.
The fact of the matter is that trying to "outsmart" the market rarely works, which is why hotspots generally turning into "not spots".
Where should I turn for Melbourne investment advice?
The Melbourne property market is currently full of opportunities for investors – as long as you understand the best ones for your individual circumstances.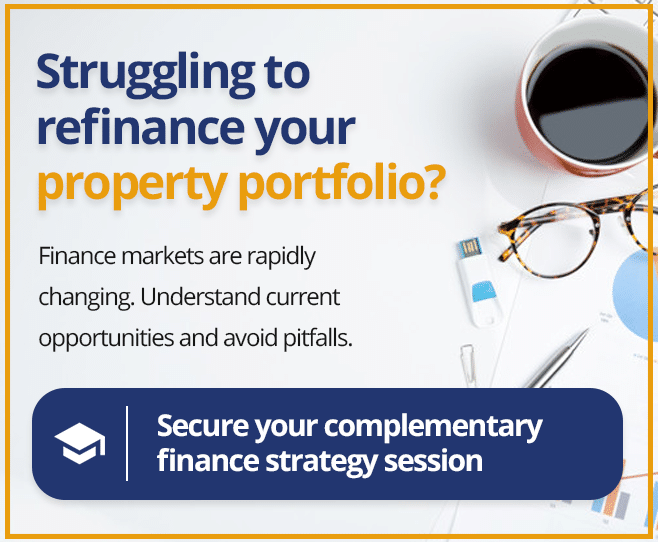 The world of banking and finance can be a pretty daunting one for both novice and sophisticated investors and since our establishment in 2002 we've focused on providing outstanding service and business standards.
This approach has been vindicated many times by our multi award-winning approach.
So, if you'd like to understand more about the best investment suburbs in Melbourne, why not contact Intuitive Finance today to ensure you have the right information and expert support on your side from the very beginning.
If you'd like an expert to teach you more about the Melbourne market or if you have any other questions, please just contact us directly and we'll be in touch.
Discuss your specific needs & formulate the right strategy for you. Get in touch to organise your complementary 60min session today!
✕
Discuss your specific needs & formulate the right strategy for you. Get in touch to organise your complimentary 60min session today!
The information provided in this article is general in nature and does not constitute personal financial advice. The information has been prepared without taking into account your personal objectives, financial situation or needs. Before acting on any information you should consider the appropriateness of the information with regard to your objectives, financial situation and needs.

Andrew Mirams is the Managing Director of Intuitive Finance and is a highly qualified mortgage advisor who holds dual diplomas in Financial Planning (Financial Services) and Banking and Finance (Mortgage Broking). Andrew's expertise covers all aspects of lending for a diverse range of applications – from first home buyer loans or property upgrader loans, property investor loans, expatriates and loans for self-employed. With almost 30 years of experience, Andrew has been acknowledged by the mortgage industry as one of its best performers with multiple awards including regularly featuring in both the top 100 mortgage brokers list and Top 50 Elite business writers. Andrew was voted Victoria's favourite Mortgage Broker at the 2015 Investors Choice Awards, and won again for the same category at the 2017 Better Business Awards. The team at Intuitive Finance has also figured prominently by winning the 2016 "Best Independent Office (<5 brokers)" and "Best customer Service" Awards, and more recently at the 2017 MFAA National Awards, they also took out the "Best Customer Service" Award, a recognition which speaks for itself! Visit Intuitive Finance for more information.

Latest posts by Andrew Mirams (see all)