The best investment property suburbs in Melbourne 2020
The turbulence delivered by 2020 has been historic.
As we approached the end of 2019, many Melbourne property stakeholders were quietly confident about the coming year. It was expected to be a period where good assets would see reasonable capital gains and sustained rental demand.
Instead, they were given a tough lesson in expecting the unexpected. The national shutdown in March delivered an economic challenge along with the looming health crisis.
But our country did an enviable job dealing with the pandemic.
We saw the curve flatten and a slow reopening of activity that had many Australians hoping for a quicker-than-expected return to normal.
But while that was the hope, the pandemic showed why its suppression couldn't be taken for granted.
A breach in the hotel quarantine program in Victoria resulted in the reinstatement of border closures and another shutdown for Melbourne throughout July and August.
As at the time of writing, Melbourne's daily infection rates are dropping and there's talk of an early release from restrictions, but also a warning that complacency could begin the whole cycle again.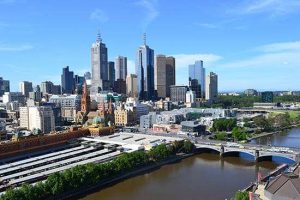 In this sort of topsy-turvy environment, it's tough to predict anything with certainty, let alone property market performance.
And instead of the Spring selling season having a 1000+ auctions per weekend, we are experiencing instead barely a handful of sales each weekend.
How Melbourne's market tracked in 2020
CoreLogic data collated to the week ending 6th September 2020 tells the story.
It revealed Melbourne's home values had retracted 1.2 per cent in the past month, and 2.1 per cent across the past 12 months.
Auction clearance rates were at incredible low of 32.1 per cent – which shouldn't be surprising given the lockdown is preventing an effective auction program for any listings in the capital. In fact, the previous week saw just 28 auctions scheduled for the city.
In addition, listing numbers have plummeted. The CoreLogic analysis showed new listings were down 76.2 per cent compared to 12 months previous, while total listing numbers were down 24.4 per cent over the same period.
While this isn't great for agents and buyers, it will be going some way toward propping up property values. A drop in listings (supply) means those keen to purchase have less choice and must meet, to some degree, seller expectations.
There was a positive among the numbers too. Melbourne home values are up 5.3 per cent on last year's result.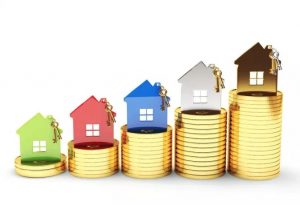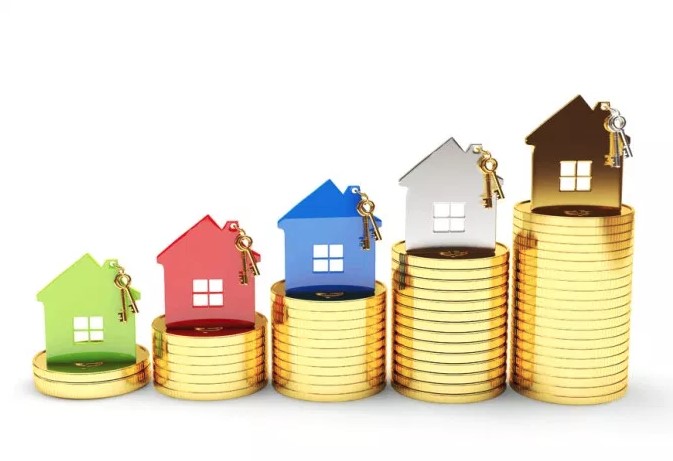 What's that telling us? Well, that real estate as an asset is a resilient investment vehicle. While we are riding a pandemic – and Melbourne has certainly borne the brunt of it to now – home values remain relatively strong.
So, long-term investors seem fine and, if history is any indicator, those who buy now and hold for multiple property cycles will probably come out ahead when they do eventually sell.
Given how low interest rates have been tracking, there are many who expect to see property values rebound convincingly once we get to the other side of this COVID event.
Here's a key lesson for those wanting to buy during the crisis – now, more than ever, seeking property with good fundamentals makes sense.
Which Melbourne suburbs deliver the best investment growth?
The best investment suburbs in Melbourne are, generally, the ones with a strong history of capital growth which is likely to continue into the future.
Combine this with great amenities, such as access to excellent schools and public transport, and you're well and truly onto something – particularly if you're within close proximity of the CBD.
Another excellent fundamental is lifestyle. Access to water, plenty of parks and enviable café hubs (that will reopen in the near future) are all highly desirable for both owners and tenants.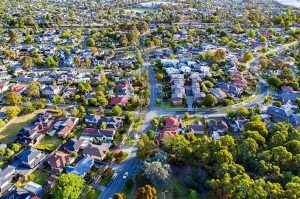 The gentrification of older suburbs like Richmond, Port Melbourne, North Melbourne, Kensington and Fitzroy shows exactly why these areas remain stalwarts of smart investing.
Café and coffee cultures have sprung up all around these suburbs, as are trendy little wine bars and micro-breweries that make these locations both cool to visit and even better to live in. While many of these businesses are currently in hibernation, they will be foundational in value growth post-pandemic.
Other locations worth checking out include the inner- and middle-ring suburbs, such as St Kilda East, Box Hill and Mount Waverley, which have all posted strong growth in the past.
And perennial favourites such as Bayside Melbourne (Brighton, Elwood, Hampton, Sandringham) and the inner east such as Malvern, Balwyn, Hawthorn and Camberwell also remain popular with buyers. It's no surprise given these are highly desirable suburbs to live in, with access to some of Melbourne's best private schools a major drawcard.
Bridesmaid suburbs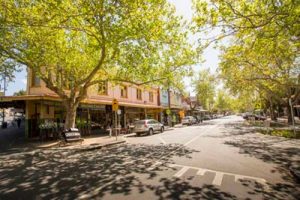 What is interesting is Melbourne's "Bridesmaid" suburbs are actually holding up their values in many cases, better than their more popular neighbours.
What are bridesmaid suburbs though?
Traditionally these suburbs are the cheaper neighbouring suburbs to the traditional popular suburbs as mentioned above.
They can present a better "entry level" to buying into an area that people may want to target, at often a cheaper price, but still with most of the benefits that their pricier neighbouring suburbs present.
In trendy Northcote, for example, the median house price dropped 11.9 per cent to $1,171,250 over the 12 months to June, according to the latest Domain House Price Report.
Further out on the same train line, prices in more affordable Reservoir fell only 6.3 per cent while Preston lost 8.9 per cent.
A similar pattern held in Brunswick, where the median house price fell 11.6 per cent to $972,500 over the same timeframe.
Neighbouring Coburg, with a median price six figures lower, fell only 6.6 per cent.
In the city's west, prices in fast-gentrifying Footscray fell by 7.3 per cent to $805,000 over the past year. Further from the city, more affordable Sunshine fell a smaller 5.7 per cent.
Promises of new infrastructure such as a proposed Sunshine rail tunnel had encouraged buyers into the suburb, according to Douglas Kay Real Estate's Peter Kay.
"The prices don't dramatically inflate and depreciate as much as the more expensive inner suburbs," Mr Kay said, adding the area had more homes for sale than Footscray.
Even in the prestige bayside enclave of Brighton, prices have fallen harder than neighbouring inland suburb Brighton East.
Brighton's median price slumped 14.7 per cent over the year to June, while Brighton East – at a price point almost half a million dollars lower – lost only 9.3 per cent.
Not all bridesmaid suburbs followed the same pattern, with other areas seeing a flight to quality.
Bespoke buying
Of course, not every location and property will suit every investor. The best choice will always be a suburb and property type that suits your specific investment needs and individual strategy.
Perhaps you're seeking a capital growth property for your portfolio, which would necessitate investing in a suburb where strong demand from owner-occupiers helps drive prices up.
On the other hand, perhaps you need a cash flow property, which is where the outer-ring suburbs, or even regions like Geelong, might work for your portfolio.
The main thing to understand when trying to ascertain the best investment suburbs in Melbourne is that the ones with runs on the board are likely to continue to post solid results over the long term.
Over time, these have tended to be the inner to middle-ring suburbs within a two-to-15 kilometres radius of the CBD.
The fact of the matter is that trying to outsmart the market rarely works, which is why hotspots can quickly turn into "not spots", and in the wake of this pandemic, sticking with the fundamentals will be key to mitigating risk and boosting the potential value upside.
Where should I turn for Melbourne investment advice?
The Melbourne property market is currently full of opportunities for investors – as long as you understand the best ones for your individual circumstances.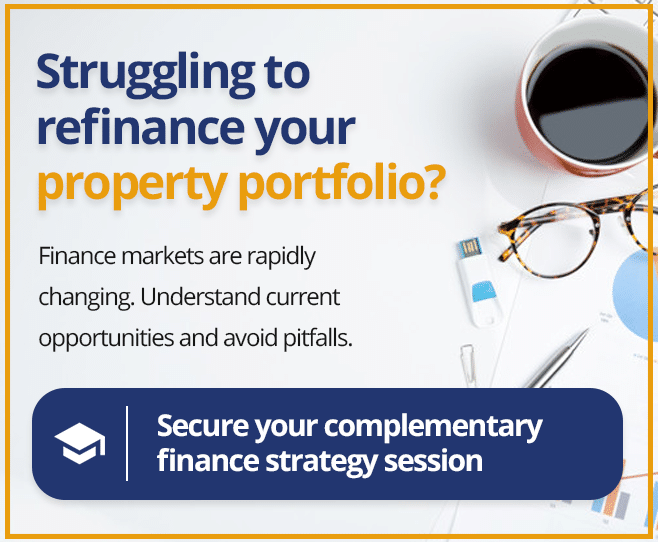 The world of banking and finance can be a pretty daunting one for both novice and sophisticated investors and since our establishment in 2002 we've focused on providing outstanding service and business standards.
This approach has been vindicated many times by our multi award-winning approach.
So, if you'd like to understand more about the best investment suburbs in Melbourne, why not contact Intuitive Finance today to ensure you have the right information and expert support on your side from the very beginning.
If you'd like an expert to teach you more about the Melbourne market or if you have any other questions, please just contact us directly and we'll be in touch.
Discuss your specific needs & formulate the right strategy for you. Get in touch to organise your complementary 60min session today!
✕
Discuss your specific needs & formulate the right strategy for you. Get in touch to organise your complimentary 60min session today!
The information provided in this article is general in nature and does not constitute personal financial advice. The information has been prepared without taking into account your personal objectives, financial situation or needs. Before acting on any information you should consider the appropriateness of the information with regard to your objectives, financial situation and needs.

Andrew Mirams is the Managing Director of Intuitive Finance and is a highly qualified mortgage advisor who holds dual diplomas in Financial Planning (Financial Services) and Banking and Finance (Mortgage Broking). Andrew's expertise covers all aspects of lending for a diverse range of applications – from first home buyer loans or property upgrader loans, property investor loans, expatriates and loans for self-employed. With almost 30 years of experience, Andrew has been acknowledged by the mortgage industry as one of its best performers with multiple awards including regularly featuring in both the top 100 mortgage brokers list and Top 50 Elite business writers. Andrew was voted Victoria's favourite Mortgage Broker at the 2015 Investors Choice Awards, and won again for the same category at the 2017 Better Business Awards. The team at Intuitive Finance has also figured prominently by winning the 2016 "Best Independent Office (<5 brokers)" and "Best customer Service" Awards, and more recently at the 2017 MFAA National Awards, they also took out the "Best Customer Service" Award, a recognition which speaks for itself! Visit Intuitive Finance for more information.

Latest posts by Andrew Mirams (see all)