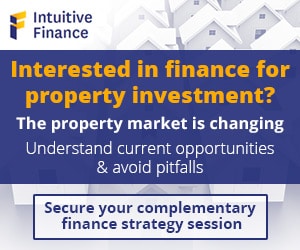 adFor so many Australians, property is the most valuable asset we own. So, it makes sense to make the most out of what we've got. Property valuations are a great way to grasp an understanding of how much your property is worth and this is important for a number of reasons – namely to understand the equity you have in the property, to ensure you don't overcapitalise and as a necessary step in the refinancing process.
Valuations will always be different to what a sales agent may tell you as they assess current day value, whereas valuers look back analytically at what sales based evidence they can find to support their opinion. Valuers are often accused of being on the conservative side, so maximising the valuation is imperative to getting the most out of your property – whether it's an investment or your family home.
In this expert roundup, we've collected the top tips from the most important professionals in the business. We have insights from a mortgage broker, a buyers agent, a real estate agent, an interior designer and a landscape architect – all of which have a wealth of experience in their respective industries.
The Finance Broker – Andrew Mirams of Intuitive Finance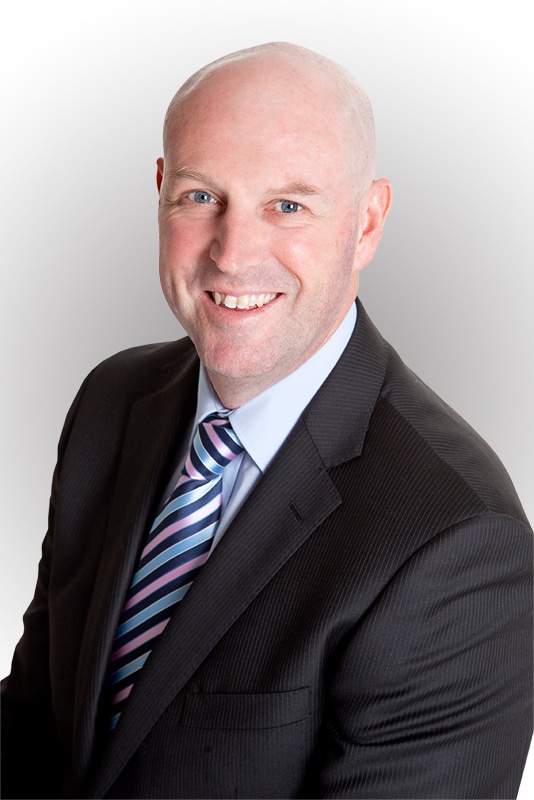 Andrew Mirams is the Managing Director of Intuitive Finance and is a highly-qualified mortgage advisor holding dual diplomas in Financial Planning (Financial Services) and Banking and Finance (Mortgage Broking). Andrew now has over 29 years of professional experience in finance and mortgage broking, winning many awards and being recognised as 1 of the top 10 brokers in Australia. Here are his take-away tips.
1. Be nice to the valuer
I know it sounds petty but yes, they have feelings too. So being accessible and working with them to make a prompt time that suits all parties will leave a positive impression with them. Also, welcoming them and offering them a drink or just some common courtesy has never gone astray. Valuers may do 5 or 6 valuations in a day, and after battling traffic etc. to get these done, just being courteous definitely won't hurt your cause.
2. Clean your place up
Now, again, it's something that is very simple and easy to do but you'd be surprised at how many home valuations we get back with general comments about the property's presentation. Very simple things such as:
Mow the lawns
Tidy the garden (remember the old saying about first impressions lasting)
Have a neat entry
Vacuum and clean the property to a presentable standard
Don't leave dishes in the sink or last night's cooking on the stove
Don't leave clothes lying around
Make sure beds are made in the bedrooms
Neat and tidy bathrooms
In cooler months, a scented candle burning can help too or the fire burning adding that the place is a "warm" place to live
Get your lighting right
Natural light, no matter the season or where your property is, can have a huge positive impact on a property's perceived value. If you have it – use it! And if you don't have it, then use clever lighting solutions to make the place feel brighter and lighter.
After all, no one wants to live in a dungeon!
And in the southern states and the winter months, the warm glow of a fire can also make a property feel much more inviting.
Kitchens and Bathrooms
It's the old saying about the wet areas that have the biggest cost – and therefore the biggest impact. If you don't have a budget to spend, ensure they are spotless.
If you are looking to improve or spend some money on your property, it's often these 2 key areas that can/will have the biggest positive impact on securing that better valuation.
But remember – don't overcapitalise.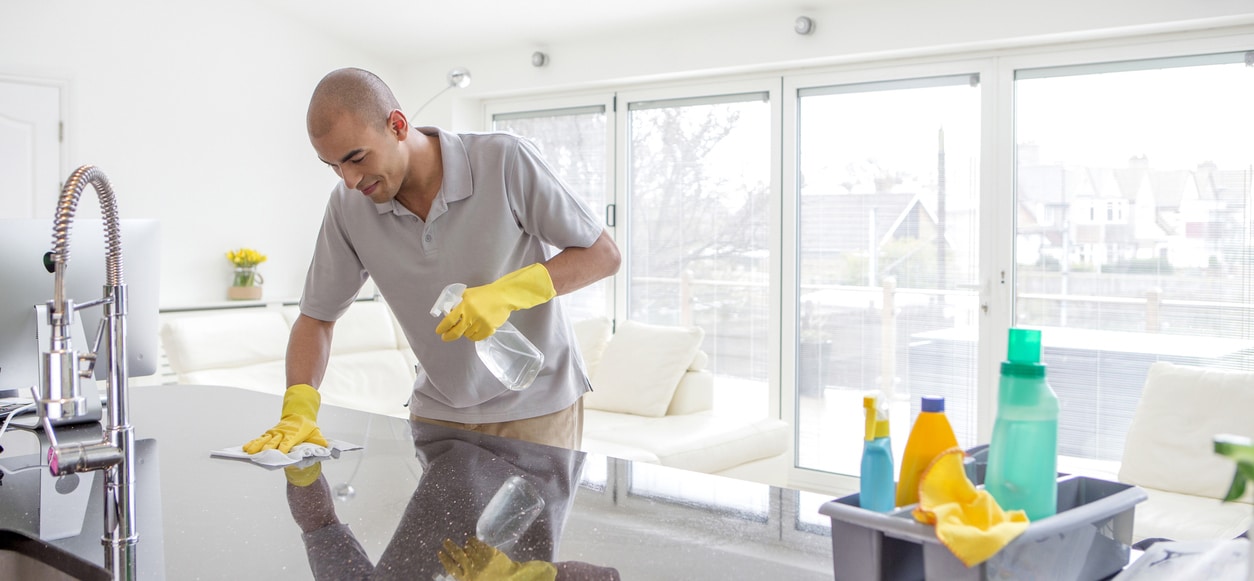 Know your market and have comparables
If you know what goes on in your neighbourhood and you track local sales that are "comparable" to your property, have them available.
A valuer will respond in a far more positive way if you've done a bit of research have applied data to your estimate.
But don't compare the massive sale of the mansion at the end of the street to your 2 bedroom apartment, sorry that's not comparable.
Be realistic!
Valuers aren't market makers like real estate agents. Their job is to assess "Fair Market Value". This doesn't mean they will offer hope of selling for an unrealistic price because someone told you that's what you can sell for. No, their job is to assess based on the market and like sales of properties to yours.
Valuers can cop a raw deal here about "always being on the low side" or "they are conservative". If you take a lot of the actions as recommended above and then you are realistic in your approach, 9 times out of 10, you'll achieve a much better result.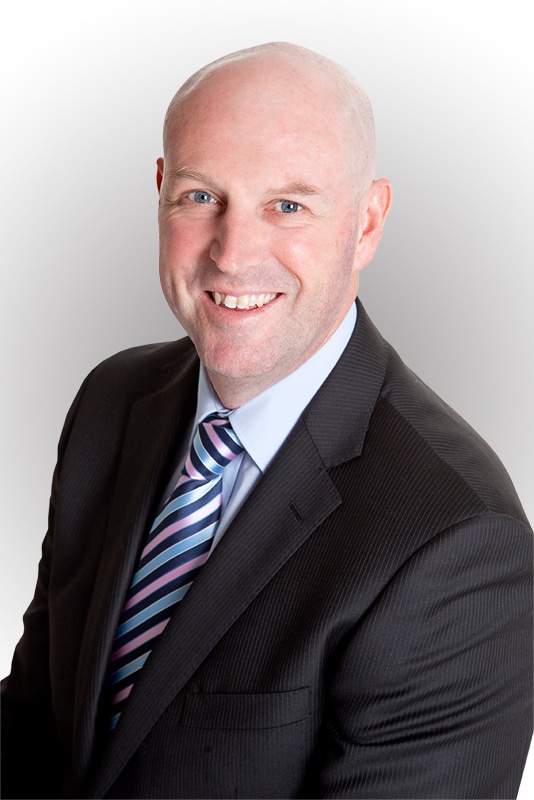 Michael Yardney is a director of Metropole Property Strategists who create wealth for their clients through independent, unbiased property advice and advocacy. He's been voted Australia's leading property investment adviser and his opinions are regularly featured in the media. His advice is highly sought after and we have his top 10 tips for maximising your property valuation.
1. Smarten up the exterior of your home
You know what they say…you never get a second chance to make a good first impression, so start with the exterior of your home.
Spruce up your garden – a well groomed front yard not only creates a good first impression, it also adds to a property's street appeal.
If your house is weatherboard, replace and repaint any loose or rotting wood. If it's brick, make sure that any cracks in the mortar are filled. If your home is painted make sure the painted surfaces are clean and attractive.
2. Landscaping
Home buyers love an attractively landscaped patio or back yard and it doesn't take too much money to fix yours up if you have the space for it.
Dead plants, messy gardens, or boring yards can be a fast turn-off.
Investing in new soil, rocks, shrubs, ground cover, trees, and mulch can help transform your yard; making it appear fresh and inviting.
This invites buyers to picture themselves spending time outside enjoying an el fresco lifestyle.
Fix All Superficial Defects
While small defects don't directly affect the value of a property, cumulatively they will make it less attractive to potential buyers and therefore lower its valuation.
The following are typical defects that will put many buyers off, yet which can be fixed simply:
peeling paint;
Mould on ceilings or signs of water damages to ceilings
Cracks to ceilings or plaster walls
squeaking or sticking doors and windows;
door latches that don't work;
mouldy tiles in kitchen and bathroom;
dripping taps;
loose tiles;
broken or cracked windows;
squeaky floors and stairs;
Internal Lighting Fixtures
If you have old-fashioned lighting, it's worth upgrading your light fittings as no buyer is going to want to live in a dark space.
Consider Upgrading Your Kitchen
The kitchen is one of the most important communal areas of any home. Buyers want a functional workspace that includes modern appliances, attractive taps, and good cupboards and bench-tops.
It's a common mistake to overdo kitchen upgrades but a sleek and modern kitchen will attract buyers and add to the value of your home.
Bathroom Repairs
As with kitchen upgrades a good bathroom space that is functional and aesthetically appealing, will attract buyers and therefore add value to your property.
Rather than a complete renovation, small repairs like painting the walls and replacing tile grout can work wonders. Consider reglazing (rather than replacing) a chipped bathtub or sink to make fixtures look like new.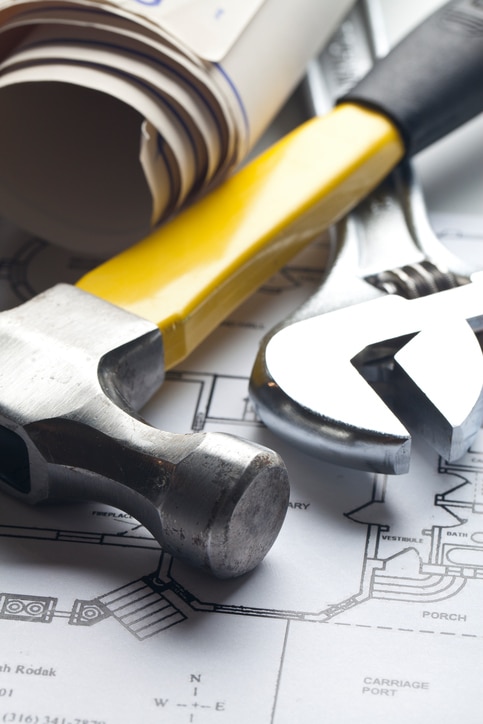 7. Replace the carpets
It may seem strange, but the floor is one of the first things that buyers look at when entering a property. People expect their homes' floors to be contemporary, clean, and stylish. Old, musty carpeting definitely won't do your home any favours.
Be prepared to replace old, worn carpets. Or if they are laid on hardwood floors consider removing the carpets and polishing the floors.
8. Finish any renovations
To get the best valuation ensure you finish any renovations or handy work you started. There's a lot of great 'gunnas' out there. They're 'gunna' finish the painting or 'gunna' complete the deck.
Valuers have to assess what they see on the day. Don't start the renovations then go to the bank to get more money
9. Add storage
Functional storage space is what most home buyers and renters look for and this can come in the form of built-in wardrobes as well as backyard sheds.
10. If tenanted – advise the property manager that the property is to be valued.
Give your property manager plenty of notice that a valuer is coming around.
This allows them time to notify the tenant and request that they present your property in good condition.
The Interior Designer – Natalie Sharkey of Newham Interiors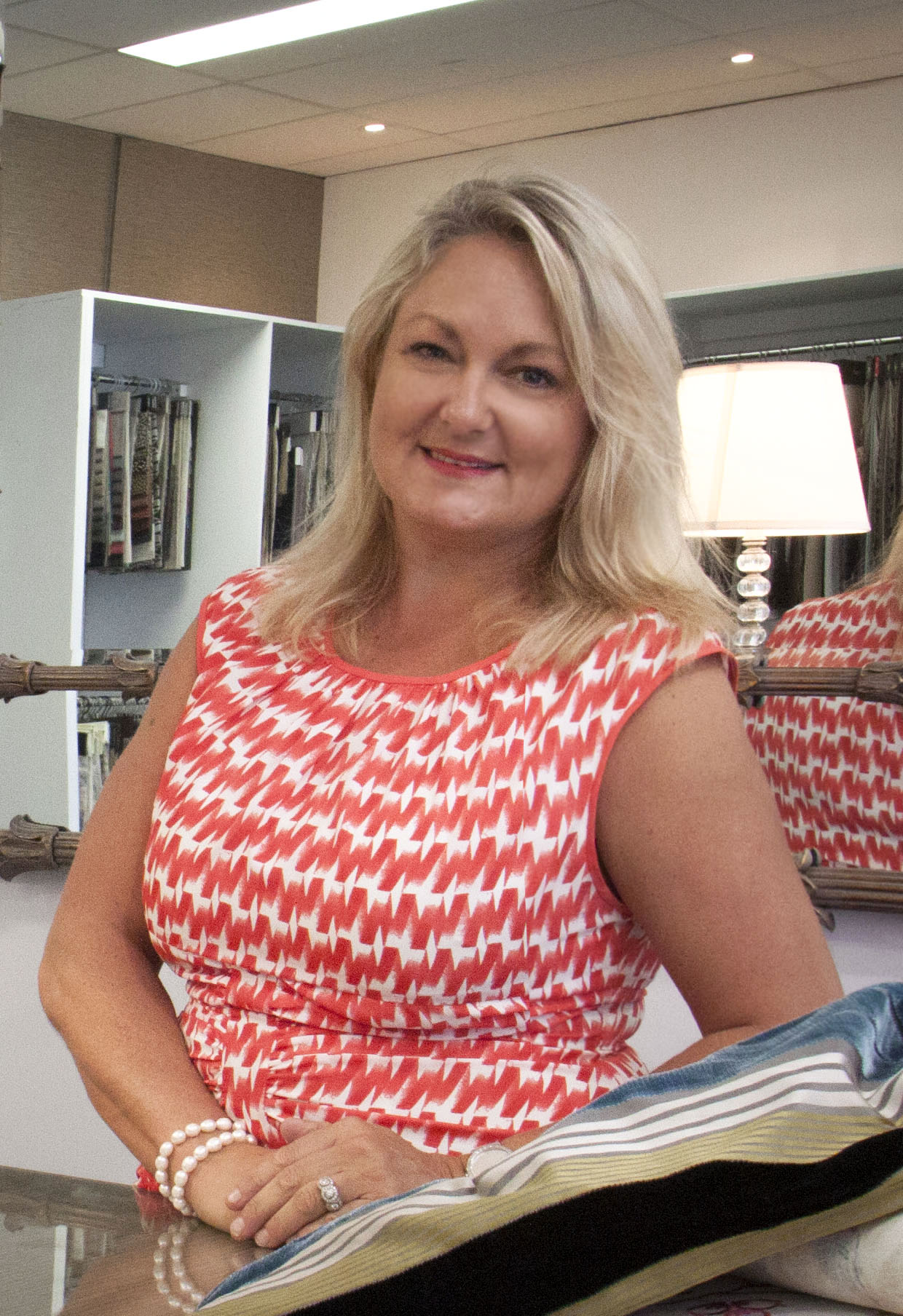 Natalie Sharkey took over the family Newham Interiors business in 1987, the third generation in her family to fill the role. She completed her Interior Design qualifications at RMIT and with her broad skillset and creative flair has been adding a personal touch to the business ever since. Here are Natalie's tips on making your home look good to a valuer.
1. Refresh with paint
Painting the interior can lift the mood of your house and it's inexpensive if you're willing to do the work. If your budget allows, tackle walls yourself and get professionals in to do the ceilings, as these can be hard going on the neck.
You might be able to get away with giving skirting boards, doors and window and door frames a good clean with sugar soap or a natural alternative such as washing soda.
2. Revamp the entrance
First impressions count, particularly if you're about to put your house on the market. By painting the front door in a strong colour, such as red or blue, updating doorway furniture and the entrance mat, you're sending a message that your home is up-to-date and well maintained before anyone even crosses the threshold. Give the area around the entrance the once-over by cleaning the path, removing cobwebs and trimming plants. Check the letterbox isn't shabby and fix any loose pavers or fence palings.
Update flooring
Getting carpets cleaned can make a huge amount of difference to the look (and smell) of a home, so calling in the professionals is well worth considering. However, no amount of cleaning is going to lift a floor covering beyond its use-by date, so it may be time to replace what you've got.
If floorboards are showing a little too much wear and tear, have them re-sanded, which opens up myriad options as you could have them lime washed, stained, painted or simply resealed.
Quick kitchen fixes
New cupboard doors and handles update a kitchen in a budget-friendly way. "For a pre-made cupboard door off the shelf, the cheapest option is a laminated door for around $15," says Amanda Falconer, author of The Renovator's Survival Guide (Penguin).
"The typical cupboard door is about 600 by 720 millimetres and you should be able to get a two pack polyurethane finish for around $50 a door."
Another option is to replace the benchtop, but consider what will work with your floor, says Judy Dymond, a colour consultant for The Laminex Group. "As your floor is probably the largest area of singular finish, ensure you take the colour and pattern into consideration."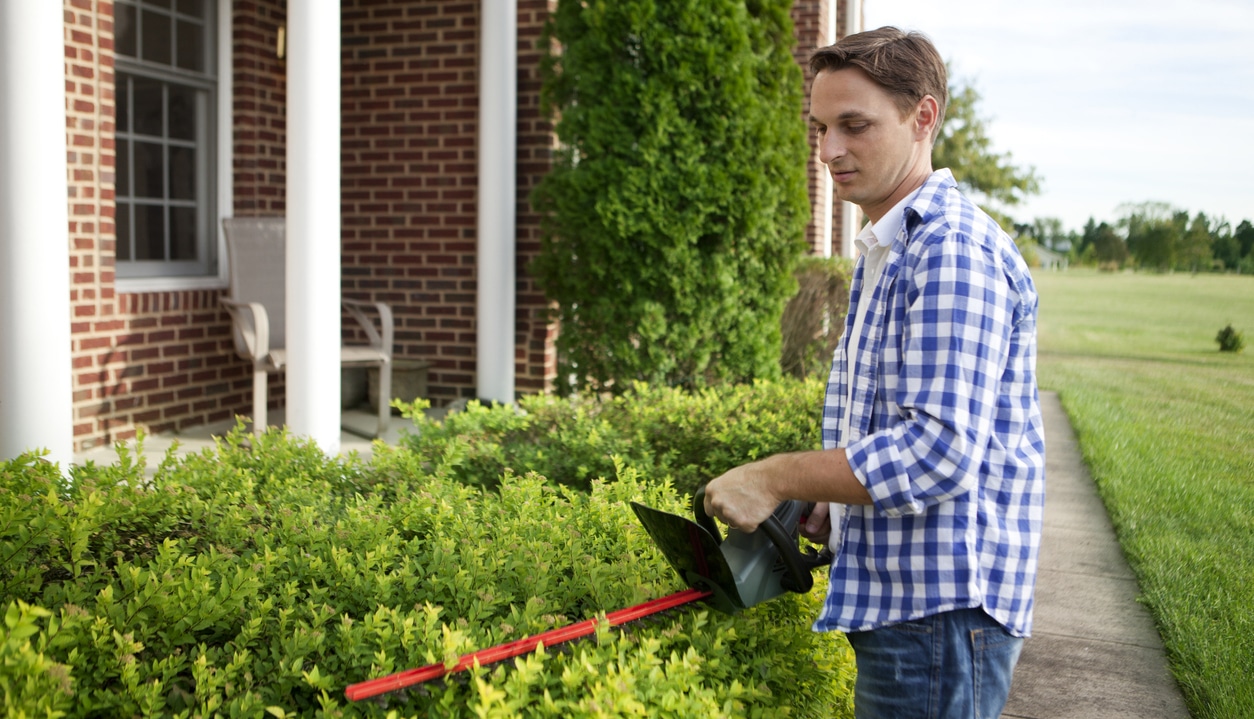 5. Makeover the bathroom
"You can get a quick lift by replacing the toilet, sink and tapware," says Amanda Falconer. "A new toilet gives the impression of cleanliness and a new sink and taps can also help turn an ordinary or tired bathroom into something more modern. There are sinks of almost any shape and colour available, but more organic shapes are the current trend."
If you want to go purely down the DIY route, think about painting the existing tiles. White Knight makes high-gloss tile paint as well as a nifty little Grout Pen, for painting over discoloured grout. Plasti-kote produces spray-on tile paint that provides two square metres of coverage per can in either white, cream or black.
Change the light switches
Often, it's the details that count and standard white light switches tend to look yellow over time. Getting an electrician to replace them isn't a costly exercise and you can often pick up everything you need at a big hardware store, so the major cost will be labour.
Rethink window treatments
Sometimes, you don't realise how grubby a window is until it's obvious. In the meantime, the dirt is building up and affecting the quality of light. Get the glass sparkling, check latches are working correctly and contact a glazier if any panes are cracked or need replacing. "Putting up a new blind or curtain can be a great start to adding or changing the style of a room," says Shaynna Blaze, interior designer on The Lifestyle Channel's 'Selling Houses Australia.'
ad_v1

Replace splashback
Sometimes making one major change in the kitchen is enough to lift the whole room, so if you don't want to mess with the cabinetry, cast an objective eye over the splashback as it's a way to inject some personality into the room without going over the top.
Fit new taps
If the bathroom and kitchen are basically in good shape but just in need of a little updating, look at the taps. By fitting new, good-looking, matching taps, or taps that link aesthetically, you're bringing a sense of cohesion to the house. Good taps also suggest good plumbing.
Groom the garden
Winter is the perfect time to pull on the garden gloves and get stuck into the back yard. After a general tidy up, look at any gaps in planting that need to be dealt with. If you're putting the house up for sale, gather reasonably established potted plants to fill up these holes as you can take them with you when you go. Get hold of a high-pressure hose and give paths and paintwork the once-over.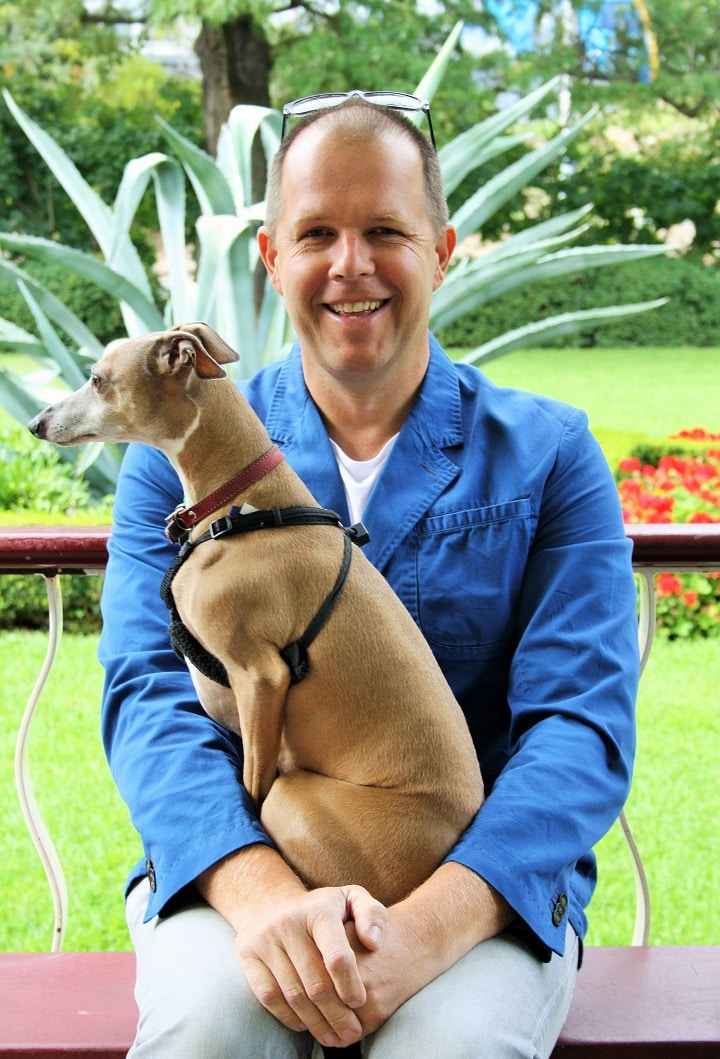 Matt Walsham is the Director of Matt Walsham Landscape and Design. He and his team combine an extensive knowledge of spatial design and botany with unrivalled creativity and an eye for detail. They work with clients to extend a building's architecture outdoors, creating spaces that are both beautiful and functional. You may find Matt's landscaping and construction tips particularly useful for your property valuation.
1. Clever Design
This process helps pull all elements together. It allows for integration of ideas, blending of materials and softening with plants. Putting a little bit of creativity and time into the outdoor landscape will give the property that extra bit of wow factor.
2. Street Appeal / Context
In many situations the street appeal will form the greatest connection to the market place. After all, first impressions count especially when it comes to property. It is important to maximise your property's street appeal by paying attention to what is going on in the existing streetscape.
Capitalise where others don't. Become the best property in the street but make sure you fit seamlessly into the overall landscape of the street.
Use of space
Make the most of what you have. Try to maximise the possibilities within your property and appeal to the uniqueness of the site. If you have a longer block, create an outdoor living space that integrates the outside perfectly into the inside. If you don't have much outdoor space consider going vertical – vertical gardens and features are a great way to add interest and colour to your property.
Performance
Create an environment that performs on all levels. Functional spaces are enduring and robust and offer the ability to create options within the site. This is particularly important when it comes to resale value, so make the house your own but make it flexible.
Quality of build
The one factor that appeals to all is the quality of the build and finishes. This should be proportionate to the buildings features. Do the best you can with what you can afford. Allow your designer to tailor a package to suit and go with someone you trust.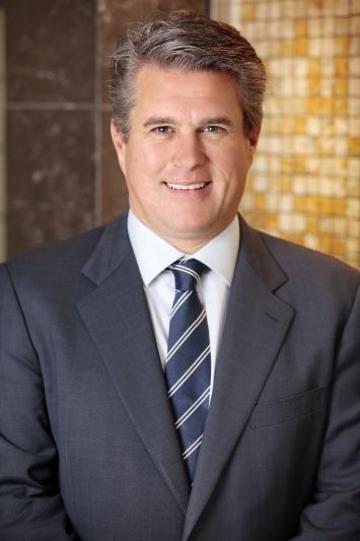 As Director, Auctioneer and Licensed Estate Agent at Nick Johnstone Real Estate, Nick has been regarded as Bayside's leading Real Estate Agent, having negotiated hundreds of millions of dollars-worth of Bayside Real Estate. Nick has a true feel for the needs of sellers in this demanding marketplace and this is important when it comes to property valuation. Here are his top tips to get your property up to scratch.
1. Hire a professional stylist
It is important to have a stylist inspect your home and give professional advice. The perception and emotional connection buyers have to a property is just as important, if not more, than the building itself. Potential buyers want to see how the space in the property can be used because ultimately their picturing themselves living in it. Do the hard work for them so they don't have to fill in the blanks in an ugly or unfurnished setting.
Most property stylists are interior decorators and designers at heart, which means they know works for each space. For a modest investment, these professionals make changes that can add tens of thousands to the sale price.
2. Create space
Furnishing the property minimally (but beautifully) gives a greater feeling of space. White walls also add the illusion of an open bright space. Don't overcrowd a room because this will make the house feel small, cluttered and generally uninviting.
ad_v2

Ensure everything is sparkling clean
It is equally important that the property is clean, smells nice, free of any animals and animal smells. A little elbow grease can go a long way so make the extra effort to wash down the walls, vacuum the house and steam the carpets, especially if you have pets!
You can pay a professional to do the job or if you're trying to save money, do it yourself. At the end of your spring clean, a great finishing touch is investing in an aroma diffuser or an air freshener dispenser.
Define the space
You must have the home presented where the structure of the floorplan and each habitable space is clearly defined and furnished accordingly. Don't let furniture hang in the middle of the room or block entrances. Just keep it simple.
Conclusion
You don't have to spend a fortune renovating your property to get the most out of a home valuation. Sometimes it's as simple as making your valuer feel welcome in your home. Other times, you might have that little bit of extra cash to splash on adding some designer features or just repainting the walls.
Whatever your budget, locking down a valuation report with the best assessment isn't as hard as you think. By simply doing your homework and showing off your property in its best light, you may well get over the line and find yourself with the hefty amount of equity you were looking forward to.
Disclaimer:
The information provided in this article is general in nature and does not constitute personal financial advice. The information has been prepared without taking into account your personal objectives, financial situation or needs. Before acting on any information you should consider the appropriateness of the information with regard to your objectives, financial situation and needs.

Latest posts by Andrew Mirams
(see all)