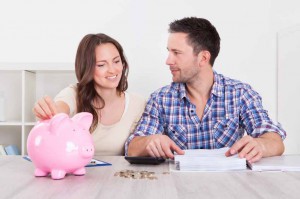 One third of Australians spend over five years saving for a deposit, according to new research commissioned by finder.com.au.

It also found the majority of people take 3.7 years to save a deposit on average.
The finder.com.au survey of 2,006 Australians revealed would-be home buyers from Queensland and New South Wales take nearly four years, or 47 months,  to save for a home deposit on average which is the highest among the states and territories.
Home buyers in Victoria come in at third place, taking an average of 45 months to save for  a deposit.
Over 11% of Aussies have saved for 10 years or more to have enough funds to complete a deposit.
South Australians take the least time to save for a home deposit, with almost three quarters (72.27%) taking under five years.
Bessie Hassan, Money Expert at finder.com.au, says men take slightly longer than women to save a deposit.
On average, women take 43 months (3.6 years) to save for a deposit, while men take 45 months (3.8 years).  
"With interest rates at a historic low of 1.5%, first home buyers are madly saving to pursue the Australian dream and break into the property market.
"Although saving for a deposit can require financial discipline and personal sacrifices, it's not unattainable.
"Set yourself a savings goal and come up with actionable ways to achieve your goal.
For example, you can boost your savings by cutting back on unnecessary costs such as entertainment or travel expenses, or by consolidating any existing personal debt that you have," she says.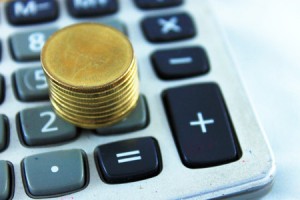 Most borrowers need a minimum 10% deposit, which is the equivalent to $54,500 based on the median apartment price nationally of $545,500, provided by the Real Estate Institute of Australia. 
"For a full documentation loan, however, you should aim to save at least 20% of the purchase price so you don't have to pay lenders mortgage insurance," she says.
There are a range of other costs to account for when it comes to buying real estate including legal fees, inspection costs, stamp duty, home loan application or establishment fees, and insurance.
"It's definitely not a short-term goal for most.
You have to trim expenses and make sacrifices for many years.
"The next generation of home buyers should be realistic about the length of time it takes to save a deposit as well as the financial commitment required to hold and maintain a property.
"As well as a deposit and upfront costs of purchasing a property, there are also several ongoing charges including periodic mortgage repayments, repairs and maintenance, cleaning, and taxes," she says.
State by state breakdown: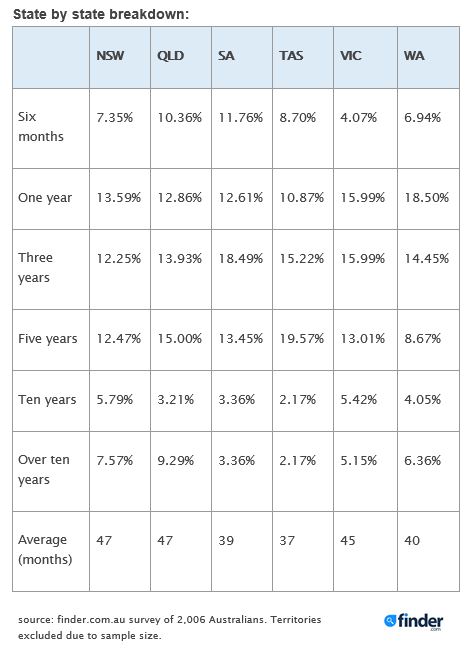 Generation breakdown: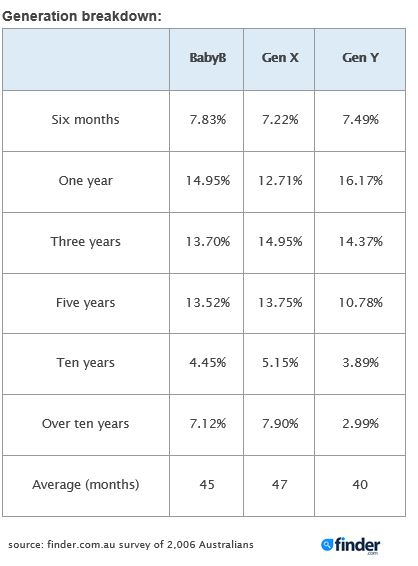 How to save a deposit as quickly as possible
Identify expenses that you can cut back on: Take a look at your expenses and identify areas where you can trim your outgoings. Can you opt for a cheaper mobile phone plan, or reduce your spending at the supermarket? The first step for building your bank account balance is to cut back on outgoings. If you're renting, you may consider moving into a cheaper rental property or going to live with your parents for a while.
Rid yourself of excess debt: Don't make the mistake of applying for your first home loan while you are carrying excessive debt. The more debt you have, the more of your monthly income goes towards those debt expenses and less into savings. Do away with any credit cards you don't need and reduce the limit on the ones you do, and pay down any personal loans as quickly as possible. Put every penny towards reducing your debt, and remember to always pay off high-interest debt first.
Be finance savvy: Once you've reviewed your budget, be smart about where you park your funds. Consider opening a high-interest savings account. A 'bonus saver' typically lets you earn a higher rate of interest on your savings if you meet certain conditions, such as depositing a minimum amount every month. Have a portion of your income directly deposited into your online savings account – you'll never miss what you can't see and it's simple to organise with your payroll officer.

Latest posts by Michael Yardney
(see all)