Our newest not-for-profit partner
Intuitive Finance supports many great causes and charities such as Challenge & World Vision.
We couldn't be prouder to announce our newest charity partner, the Clontarf Foundation.
What do Clontarf do?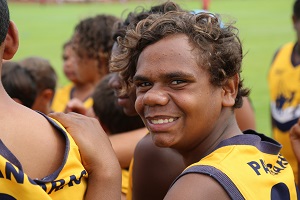 The Clontarf Foundation is a not-for-profit organisation who exist to improve the education, discipline, self-esteem, life skills and employment prospects of young Aboriginal and Torres Strait Islander men – a cause all Australians should get behind.
By supporting this charity, we're helping equip these boys with the ability to participate more meaningfully in Australian society. Intuitive Finance helps Australian individuals reach their financial goals every day, so it seems only fitting that we help out the broader community as well.
The Clontarf Foundation uses boys' love for Aussie rules football or rugby to attract students to come to school and stay there. It's not a sporting program, but a sophisticated behavioural change program aimed to develop positive attitudes and behaviour.
What has Clontarf achieved to date?
The impact of this work and our support is all in the numbers. Under this program, year-to-year retention is above 90% and school attendance is more than 80%. In areas where Clontarf works, there has even been evidence of reduced crime rates in the community.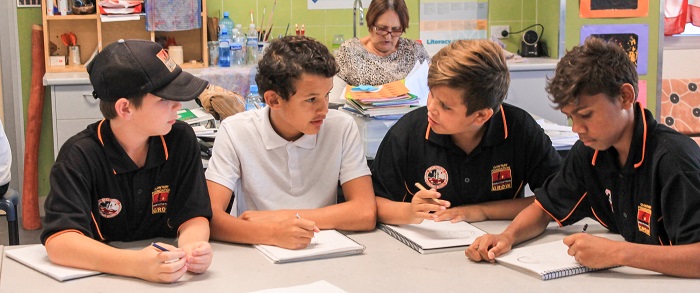 Upon completing the program, graduates are helped to find employment. Further support is also offered to these graduates until they feel comfortable with their new jobs ensuring that the foundation's work is a long-term solution.
Clontarf are genuinely making generational change within Aboriginal cultures and communities which can only be a very positive thing.
Since their humble beginnings and a participation of only 25 boys, the Foundation has far exceeded expectations and grown at an alarming rate. Now spanning across all of Australia, the foundation supports over 5,600 participants in 93 schools!
But the positive change shouldn't end there. The long-term objective of the Clontarf Foundation is to engage 15,000 indigenous boys in the program to stop youth unemployment in its tracks. Seeing the foundation achieve this goal is the best reason for Intuitive Finance to get behind the cause and that means all our clients are contributing too.
Now every loan that we settle is directly supporting equal opportunity for the young Indigenous boys in the wider Australian community.
Disclaimer:
The information provided in this article is general in nature and does not constitute personal financial advice. The information has been prepared without taking into account your personal objectives, financial situation or needs. Before acting on any information you should consider the appropriateness of the information with regard to your objectives, financial situation and needs.

Latest posts by Andrew Mirams
(see all)