It's nearly a year since the royal commission in to the banking sector was announced, with the seventh and final round of hearings being held in December, 2018.
No doubt we'll be peppered with some more examples of business practices that leave a lot to be desired in the weeks ahead and months ahead.
The inquiry is certainly shedding a light on the banking sector like never before, which we ultimately hope will result in improved practices including customer service and client outcomes from our biggest lenders as well as an even greater competitive market.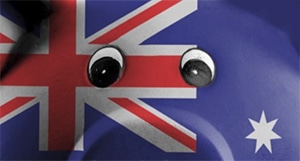 The thing is the banking sector is much more than just the "Big Four" because growing numbers of homebuyers and investors are opting to use mortgage brokers rather than going cap in hand to a major lender.
Why you ask?
Well that's simple – choice! Yes, that's right, choice of lender, choice of product, choice of who to deal with, choice of other lenders including smaller banks and non-banks, choice of great service, choice of multiple options and not just the one provided with a "take it or leave it" approach and choice to have control over the outcomes that clients both want and deserve.
In fact, according to the Mortgage & Finance Association of Australia (MFAA) mortgage brokers settled $51.77 billion or 55.7 per cent of all residential home loans in the September quarter last year.

In the December quarter of 2012, as a comparison, mortgage brokers sourced about 44 per cent of new residential home loans, according to the MFAA.
Approval ratings
Research by Canstar this year has found that customer approval ratings of major banks are a bit on the nose – and this was probably even before the royal commission started making waves.
Only about 60 per cent of respondents viewed their own bank positively, which is a bit of worry when you think about it.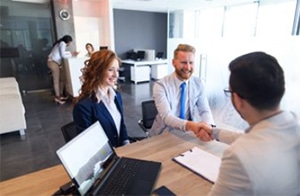 That means that four out of every 10 customers aren't overly taken with their own bank yet most stay with the same lender for years on end.
That's because the survey also found that about 60 per cent of people were with the same bank that they first opened a bank account with!
Just think about how their lives, and their financial needs, have changed since they were young and probably earning pocket money from a part-time job at McDonalds, yet they have remained loyal to that lender even if they don't view them overly positively. But yet, just as they no longer work at McDonalds (or eat it anymore), Australians still remain incredibly complacent with their banking.
It doesn't really make much sense, does it?
I don't mean to boast but…
So, well, the reason why I'm telling you all of this is that our customer satisfaction results are nothing like the banks because we actually have a perfect approval rating.
Say what?
That's right, in these current markets and more difficult times, 100 per cent of Intuitive Finance clients receive the outcomes and loan approvals that we are able to put a strategy to and achieve great results for them!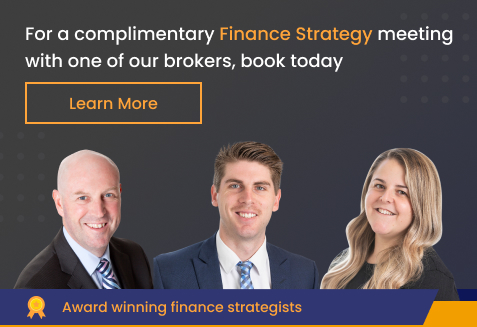 To say that we're chuffed with that result is an understatement, however, our clients have always been our number one priority, so it is recognition of our philosophy of putting out customers first. It's why we ask for some more information from the outset and try and educate our clients about what is required – it seems that the class is listening.
Sure, I'm not saying it's easy but then again, it never has been. This is a bit of a fallacy I believe about "easy" times and credit being easy. No, analysis has always been undertaken, it's just that there is currently more scrutiny and that's why you need to be prepared.
We take great pride in our clients' journeys and seeing them achieve wonderful things is incredibly satisfying, it's probably why we keep getting recognised in industry awards.
Unfortunately, those are both things that seem to be lacking in other parts of the finance sector these days.
So, if you're one of those people who's not overly happy with their current lender, well, you know what to do to turn that frown upside down!
The information provided in this article is general in nature and does not constitute personal financial advice. The information has been prepared without taking into account your personal objectives, financial situation or needs. Before acting on any information you should consider the appropriateness of the information with regard to your objectives, financial situation and needs.

Latest posts by Andrew Mirams
(see all)