The Sydney property market is continuing its price charge, but if you're hoping to buy within a reasonable distance of the CBD it pays to do your research. There are still some suburbs that offer a relatively affordable price tag, compared to much of the city's soaring real estate prices. 
If you're hoping to buy a house closer to the CBD, then recent data would suggest you'll need at least $1 million to spend. However, if you're aiming for the convenience of an apartment, then you'll likely have better luck getting a more affordable asset.
Either way, there is a shortage of stock and access to cheap money, which is creating perfect conditions for a steady upward trend in property prices. 
Domain data released in April revealed that Sydney's median house price has now achieved a new record of $1.3 million, up a massive 12.6 per cent on the same period last year. This rise has been driven by strong interest in eastern suburbs such as the Northern Beaches, Baulkham Hills and the Hawkesbury. 
However, does this mean the entire city is out of reach? Or are there some bargain suburbs where good value can still to be found?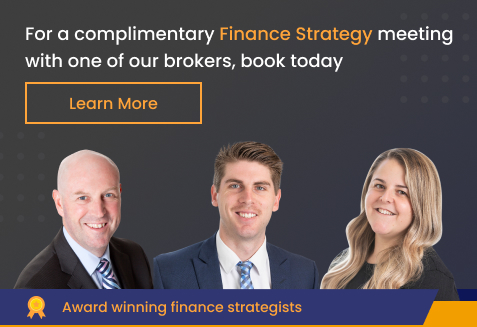 No joy for First Home Buyers right now
It's fair to say that Sydney is not the place for first home buyers looking for a house. Most suburbs are nearing the $1 million median house price, or have already surpassed it, so house hunters are being pushed to the outer fringes. 
However, some experts are predicting a slow down in price growth. The speculation is that we'll possibly see a swathe of sellers lured to the market, drawn in by the high prices being achieved, and it's possible we'll start to see supply levels improve. If this is the case, there may be some affordability to be found. 
Also, with remote work high on the agenda and a spate of recent lockdowns, it's possible the flight to regional areas may pick up strength. Lessening demand for inner-Sydney property will also contribute to a potential cooling of the market. 
Bargain hunters and First Home Buyers head for the hills
Those looking to buy a house that costs less than $1 million, should look to suburbs such as Marsfield, which has just dipped under the $1 million median house price after dropping 10 per cent over 12 months to land on $900,000 according to Domain. Marsfield is 16 kilometres from the CBD, near North Ryde and is good value for proximity to public transport and the Sydney CBD. 
Barden Ridge, which is in the Shire, is 29 kilometres south of the Sydney CBD and has a median house price of $980,000. Girraween also offers affordable property, although at a similar distance of 30 kilometres from the CBD. Coming in a bit closer to town, Panania is just on $1 million and 23 kilometres from the commercial heart of Sydney. 
Apartment opportunities
Looking at a smaller, but more affordable lifestyle, Epping apartments are priced around $750,000 and just 18 kilometres from the CBD. 
Trendier still, the inner northern pocket suburb of Artarmon offers good value with a median unit price of $965,000 and comes with a vibrant café culture and ample public transport options as well as proximity to employment and shopping hub of Chatswood. All this and just 9 kilometres north of the city – perfect. 
Marrickville, in Sydney's inner west, offers a grungier, but equally hip and cool lifestyle factor to go with its reasonably affordable median unit price of $740,000.
My pro tip is a tried-and-true approach to suburb selection. Those looking to buy into a blue-chip suburb but unable to afford it should look to the surrounding 'bridesmaid' suburbs. It's likely they'll grow in value as demand seeps out to the more affordable areas. 
Buy now or wait? 
Many property pundits are forecasting a bump up in rates before the RBA's forecast 2024 rise. Cost of living and wages growth are set to rise next year, and this means we'll likely see the RBA pull the trigger early on the cash rate increase. 
If this happens, we may see buyers cool their jets for a while with demand easing. This could mean a return to more normal prices for those buyers still in the market.
Either way, if you're thinking of buying a Sydney property it will require extensive research to unearth those pockets of affordability that are still hidden around the place. Don't let FOMO guide your decision-making. Buy in a suburb that's meets your budget and where capital growth potential is optimal.
The information provided in this article is general in nature and does not constitute personal financial advice. The information has been prepared without taking into account your personal objectives, financial situation or needs. Before acting on any information you should consider the appropriateness of the information with regard to your objectives, financial situation and needs.

Latest posts by Andrew Mirams
(see all)