ASIC takes Westpac to court from Kevin Turner RET
ASIC has commenced civil penalty proceedings in the Federal Court against Westpac for a number of contraventions of the responsible lending provisions.
According to Andrew Mirams, it's a major shock for all Australians. Taking on one of the big four banks has us questioning its ramifications. What do ASIC hope to achieve from the proceedings? Is it their way of tightening standards or are they trying to take the bank down? More likely, it's the former.
What are the allegations against Westpac?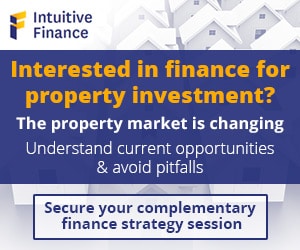 ad_300x250The first of the allegations is that the bank is not correctly conducting an analysis of individual clients' living standards. Instead, they've established benchmarks for borrowers based on their situation. For example, they might look at a family with two kids and adopt a figure of a $3,000 monthly spend without conducting a proper analysis.
Secondly, ASIC found that Westpac approved loans where the borrowers' abilities to repay showed a loan deficit. The ramifications of this could result in a larger scale financial crisis.
The final allegation from ASIC was the lack of analysis at the end of interest-only periods. We all know circumstances change, so while the borrower might have a new job or pay increase, his living costs may have risen further too. It's the lender's responsibility to reduce the risk involved in their clients' loan. They need to be asking the question – do they have the capacity to pay it back at the end of the no interest period? If they can't, then what we'll see is the potential for a boom bust cycle, which none of us want. And that's why ASIC want to hold Westpac responsible.
What will be the outcomes?
The outcome largely depends on what ASIC want from the proceedings. Do they want to resolve the issue by tightening up standards or do they want to take down the big bank? At the end of the day, we'll always need the large banks but the outcome will surely be one that affects us all this year.
Westpac aren't alone either. With reviews on 11 lenders to date, this is certainly not the last we'll hear of the issue.  As Andrew so accurately predicted, living costs and interest only lending is going to a large focus of 2017.
Disclaimer:
The information provided in this article is general in nature and does not constitute personal financial advice. The information has been prepared without taking into account your personal objectives, financial situation or needs. Before acting on any information you should consider the appropriateness of the information with regard to your objectives, financial situation and needs.

Latest posts by Andrew Mirams
(see all)