It's generally a good idea to protect and improve the sale value of your property, even if you're not intending on selling in the immediate future. Continuing to invest in and develop the property so that it remains modern and well-maintained will help to grow its value consistently over time. There are, of course, plenty of different ways to enhance its value, but at the minimum, there are a handful of key strategies that are proven to be effective.
1. Develop the facade

The first thing that visitors see of a home is its front facade, and a great deal of value can be added to the property simply by making sure that those first impressions are positive. Consider the look of the building itself, the landscaping and the overall condition of the property. For example, make sure the roof is in good repair and looks great – filthy tiles or rusting metal is simply not a good look!
2. Keep the flooring modern
Fashions in flooring change frequently, for example carpeted or even lino floors were in fashion not long ago, but these days polished floors or stone is a much more attractive look. You don't need to tear the floors up every time the fashion changes, but consider making a refresh to the flooring a high priority.
3. Make sure everything matches inside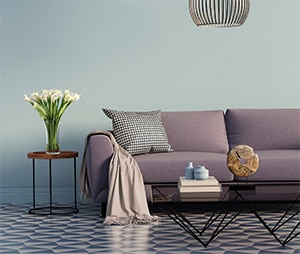 Even if the house is not being sold with the furniture, the furniture that fills a space makes a statement and can help to inspire the creative thoughts in a prospective buyer. Mismatching furniture within a room can make it look busy, small, and unattractive to the eye.
Consistency and style will create an open, calm atmosphere, which will inspire far more confidence in a buyer.
4. Raise the roof
The desire to have space is a timeless one, and the height of the ceiling can actually have a big impact on the perception of space in a room. If your property has low ceilings and it's possible to lift them, do so in order to maintain that open, airy atmosphere that is so in vogue at the moment.
5. Focus in on the kitchen
It's very likely that a prospective buyer now is a fan of shows like My Kitchen Rules and MasterChef! That means they are going to want a sizable and well-resourced kitchen to host their dinner parties. What are people looking for in their kitchens? Energy-efficient appliances (taps, ovens, fridges), plenty of storage space and cabinets, and plenty of countertop space.
6. Is there the ability to add more rooms?
Properties escalate in price rapidly as more rooms – especially bedrooms – are added onto the building. So, if there is the ability to renovate and add a bedroom or two, an extra bathroom, or additional living space, be sure to consider it. Renovations might have an upfront cost, but the return from that investment generally justifies it come sale time.
7. Sustainability is so hot right now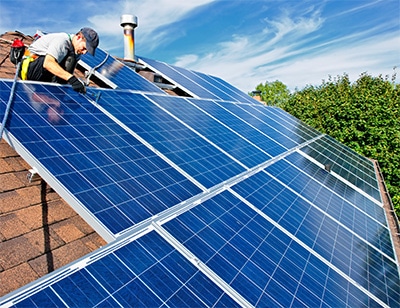 Increasingly, people want to live sustainably, and are willing to pay a premium in order to be able to do so. In addition, savvy home buyers are realising that the more sustainable a building, the cheaper it's going to be for them in the longer term.
Ideas to consider include: solar panels, water tanks, thermal warming systems, and great insulation is a must.
Most of these investments can be made over the medium and long-term, which is why it's worth considering well before you've even started to think about selling your home. That way, when you do decide to sell, you're not going to miss any opportunities by simply running out of time to "do up" the place.
If you need assistance financing your property renovations, remember we're here to help.
For more information on property valuations, see our articles on Bank valuation vs market value.
Intuitive Finance – the smart choice
The world of banking and finance can be a pretty daunting one for both novice and sophisticated investors and since our establishment in 2002 we've focused on providing outstanding service and business standards. This approach was vindicated when we were recently named Victoria's favourite mortgage broker at the 2015 Investors Choice Awards. For expert advice on lenders mortgage insurance, contact Intuitive Finance.
The information provided in this article is general in nature and does not constitute personal financial advice. The information has been prepared without taking into account your personal objectives, financial situation or needs. Before acting on any information you should consider the appropriateness of the information with regard to your objectives, financial situation and needs.

Latest posts by Andrew Mirams
(see all)