For a year that has been as chaotic and uncharted as 2020, the impact on the property market has been remarkably muted. 
In a general sense, the major capitals have fared surprisingly well, with markets that were doing well pre-pandemic, continuing on that trajectory. 
It's a far cry from where things were forecast to go in the early months of the pandemic. From March and April, calls came that the market was predicted falls upward of 30 per cent, perhaps as much as 40 per cent. But this hasn't materialised and now, as the Christmas lights appear on front verandahs, leading commentators such as AMP's Shane Oliver and SQM's Louis Christopher are amending forecasts to a more stable outlook. Good news for all.   
As we near the end of the year evidence is strong that as borders re-open and restrictions ease, transaction volumes are rebounding to pre-pandemic levels. 
Small price falls/improvements in affordability in various capitals have attracted the first-home buyer in droves, welcome news as immigrants and ex-pats step away from the market, hampered by strict international travel restrictions that are unlikely to ease in the short-term. 
Recent data released by REIA (Real Estate Institute of Australia) has revealed that first-home buyers have used the pandemic to save for a deposit and are capitalising on improved affordability, buying property in numbers not seen in more than a decade.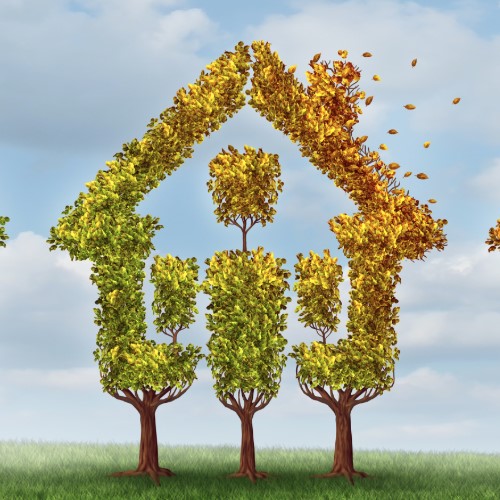 The Real Estate Institute of Australia Housing Affordability Report shows that the number of first home buyers in the September quarter of 2020 rose to 36,687, an increase of 36.1 per cent compared with a year ago. 
This is welcome news indeed as all levels of government look to the real estate and construction sectors to lead the nation to an economic recovery. 
Auction volumes across the five capitals have risen and clearance rates are robust, even strong enough to suggest a bit of FOMO (Fear Of Missing Out) has returned as buyers look to secure a new home for, in many cases, less than the rent they currently pay. 
The eastern seaboard capitals of Brisbane, Sydney and Melbourne have all had a reasonably active end to the year, with private treaty and auction sales resulting in solid activity. 
The rental market has presented challenging conditions for renters, with affordability worsening in all states except Victoria, Queensland and South Australia.  
Looking more closely at the eastern seaboard capitals we see many reasons to be optimistic. 
Sydney
Perhaps a reflection of the way the pandemic affected jobs – the C-suite and super-wealthy have been largely immune to job losses – the prestige house and unit markets in Sydney continued fairly steadily with prices and volumes maintaining a pre-pandemic trajectory. 
The traditional blue-chip suburbs of Mosman, Killara, Vaucluse and Lavender Bay, along with the northern beaches, started the year with significant house sales in the $20 million-plus region. As the year, and the pandemic, progressed, big-ticket sales continued to bubble along in an encouraging fashion. 
As the year comes to a close, while sales have been choppy – the market fell during the worst months of the pandemic – the city is on track to finish the year with a small annual growth, possibly around 2 to 2.5 per cent if leading experts are accurate. 
The promising overview of 2020 is particularly noteworthy when compared with a moderately soft to depressed 2017, 2018 and 2019. 
This year, despite the crisis, there are reasons to be optimistic about 2021. The market rise will be led by the prestige market, but the middle tier will follow as surely as night follows day. 
CoreLogic data is comforting, with Sydney home values up 1.7 per cent year to date, and up 4.1 per cent compared with 12 months ago. 
This is a solid indicator that confidence in the market is good and that property could drive an economic recovery out of the pandemic. 
By week ending 22 November, the median house price in Sydney (private treaty only) landed on $831,250 and units was $646,750. These are healthy results given what some predicted just a few months back.
Melbourne
As could reasonably be expected, the Melbourne property market has softened considerably this year. Auction volumes are a sliver of what they were last year and days on market have stretched out.
Unlike Sydney, which suffered through a very flat 2019 property market, Melbourne's 2019 was fairly buoyant. It was a sign of a good 2020 to come, or so it was thought.  
The halt in international migration into the city has slowed the flow of buyers – particularly for apartments – and this effect is likely to be felt for years into the future. 
While reality TV is hardly a reasonable prism for market assessment, a stunning result on The Block which saw five properties in Brighton sell for more than $4 million apiece might have indicated to out of towners that Melbourne was forging ahead. CoreLogic listed Jimmy and Tam's 1950s-inspired home and George and Sarah's 1940s-era style home as the top two sales in Victoria for the week ending November 22, selling for $4.3 million and $4 million respectively.
In reality, the market beyond the TV screens remains fairly lumpy with pockets of good sales, surrounded by tracts of subdued activity. 
REIV president Leah Calnan told News Corp that the final weeks of this year could see a massive rush to market, with the potential to hit 1000 auctions in one weekend as pent-up demand is released. Of course, increased supply doesn't usually support higher prices, but there is still an appetite for real estate out there, so major discounts are unlikely.
But, in saying this, there have been some stunning results with vendors achieving sales way beyond their expectations and tens or even hundreds of thousands above their reserve price.
As I said earlier, there appears to be a FOMO effect happening in Melbourne. Whether it's just people happy to no longer be in lockdown, or more likely, that many people who have still held a job and been able to save (well there is only so much online shopping one can do) have now put themselves in a better position to be able to take advantage of this low interest rate environment.
CoreLogic data reveals the median house price in Melbourne is $695,000 by week ending November 22 and the median unit price is $564,000. 
Brisbane
The impact of Queensland's handling of the COVID pandemic on the property market cannot be overstated. 
The property market was naturally moving towards virtual tours and online settlements before the pandemic, but most purchasers still want to inspect their potential new home in person. So, while transactions stalled in March and April, by May restrictions started easing and sale numbers began to pick up the pace. 
Brisbane's inner and middle rings are once again where the main activity has occurred. Off-market sales are on the rise as limited stock levels outstrip buyer interest. In reality, a well-connected buyer's agent is essential if you're looking for a property and want to beat some heavy competition. 
In the most recent two to three months, agents are reporting strong interest in 'lifestyle' properties – waterfront or tree-change properties that deliver a quality of life focus. The pandemic has brought into sharp relief the idea of home as sanctuary and agents are consistently reporting buyer interest is in homes that have space and clearly delineated areas for work and relaxation. This has fed demand further afield and toward the beaches. Some notable results for the Sunshine State include auction clearance rate data from CoreLogic, which shows the Gold Coast and Sunshine Coast achieving a clearance rate of 62.5 per cent and 69.2 per cent respectively. This is substantially higher than the state average which usually overs around 40 per cent or so. 
As the year draws to a close, it's likely Brisbane's city suburbs will see a modest lift in median house prices. This is an extraordinary result that few would have thought possible in March or April of this year. 
CoreLogic year-to-date data shows Brisbane home values are up 2.3 per cent, a strong result and leading all capital cities, except Adelaide which has shown 4.2 per cent growth. 
At the close of the week ending November 22, the Brisbane median house price was $529,000, based on 889 sales and unit price was $412,000 from 227 sales.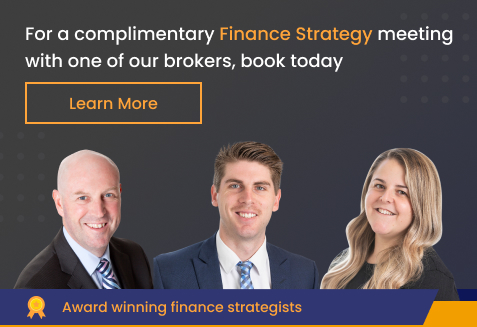 Summary
The great Australian dream is alive and well still and if you've retained your job and taken advantage of the savings during this time, then you could be well positioned indeed to make that 1st or next purchase.
But if you are thinking of this and want to "wait to see what happens" then I'd hazard against this approach as the State and Federal governments have made it clear that the Australian economic recovery will focus on jobs and a key component to this is housing and with the low interest rates here to stay for a long while, then I believe that the next few years could represent good times for all of our housing markets.

Latest posts by Andrew Mirams
(see all)