Getting your home showroom-ready so that it can be put on the market is an excellent strategy for a successful sale.
Creating an aspirational place that someone will fall in love with the minute they walk through the door is the goal. A word of caution though – the costs can really run away from you if you don't keep a close eye on them. And if you're a budget-conscious, savvy saver looking for tips on how to prepare your home for sale at little or no cost, I have some suggestions.
1. De-clutter and remove personal items
A quick glance through home styling magazines reveals exactly how sparsely decorated a show-stopper home is. Over time your own home has gathered knick-knacks and accoutrements that represent your life. While these ornaments, tchotchkes and trinkets may have personal significance, it's unlikely they'll resonate with prospective buyers. Pack them away in readiness for the big move. Follow the philosophy of looking at the main living areas and removing one item of furniture to make rooms appear larger and more spacious. Think minimalism and space, especially space as everyone wants the property to appear "bigger" than it actually is.
2. Thin out the contents of drawers and cupboards
It's one of the most irritating elements of a property sales campaign – the idea that perfect strangers are looking through the bathroom cabinet and peering through your belongings. However, it's part of the inspection process that is unlikely to change. Be prepared for this by ensuring your cupboards and drawers are tidy, uncluttered and functional!  
And again, if there appears to be plenty of room and space available this will be a further positive.
3. Clean
A thorough clean is required. This means cleaning under all the beds, in the back of the linen cupboard, inside all the kitchen drawers and cupboards. Look for cobwebs in the ceiling corners, around light fixtures and behind the television. Tackle it piece by piece, just a little each week, and you'll be done before you know it. It's amazing how a prospective buyer will find that little piece of grime that puts them off.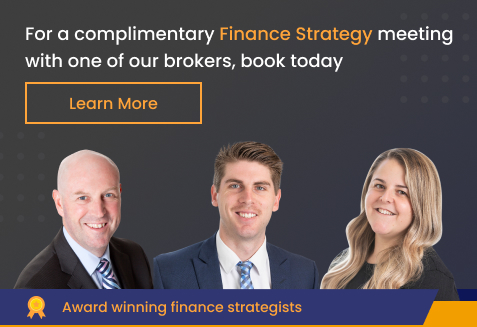 4. Maintenance and repairs
Minor repairs can make a major difference. It's really a case where the final result exceeds the sum of its part. Make sure all cupboard doors open and close without squeaking, the drawers all slide smoothly, the lights all work and everything in the house is operational. Don't give any potential buyer a reason to think the property has not been properly maintained. Those small annoyances can add up in a purchasers mind.
5. Attend to the externals
If you're selling a house or townhouse, don't overlook the kerb appeal. That crucial first sight could start the prospective buyer on the road to falling in love with your property. Garden and fence must be well-maintained, neat and tidy. Get rid of any weeds. Keep the front verge mowed and the edges trimmed. This will create a strong first impression. Don't go overboard and create a high-maintenance garden with plants that require a lot of work. The goal here is to provide a peaceful sanctuary that doesn't represent a significant amount of work. 
6. Transition pets out early
Dog and cat owners will know that shedding is the bane of a pet parent's life. If at all possible, re-homing the fur babies during the sales campaign will save a lot of stress about cleanliness, a lot of labour with the vacuum and mop, and a lot of effort with emptying litter trays or doing a patrol of back yard messes. If it's not possible, then try to corral these loveable companions into just the outdoors or laundry room so that you don't have to constantly chase their flyaway fur through the house on inspection day.
7. Fresh paint
This would be the number one tip touted by agents and property valuers everywhere. A fresh coat of paint delivers maximum bang for buck when preparing your home for sale. Paint is not significantly expensive if you're looking to give the living room and dining room a refresh. Choose neutral tones and pay close attention to the corners, the skirting boards, and around doors and window frames. Some messy paint strokes can really take the shine off the new paint job, so take care with corners and where the skirting boards meet the floors, especially if they are hardwood floors. Using rollers on the walls can result in a fine mist of paint on the hardwood floors if you're not careful with the drop cloths, so make sure you take care. If you don't think you can do a decent job, then seriously consider paying a professional for this one.
8. Property styling
This is an increasingly popular flourish that will show off all the hard work you've done on your property. You want to create the sense of a calm sanctuary, a nurturing private space that envelopes visitors in a warm hug. A few budget-friendly tips include:
a) Choose a showroom towel and bed linen set: Fresh towels and linens create a sense of luxury. Affordable options can be found at many big box retailers and shopping centre retailers.
b) Choose a scent for the room. Choose a muted vanilla or light floral scent, keeping away from strong, overpowering scents. Choose soy or beeswax candles rather than cheaper candles. The scent will linger longer and have a richer note. Even if a fireplace exists, having a small fire burning can be very alluring to future purchasers.
c) Keep soft furnishings such as cushions, throws, and rugs limited, and always in a colour theme. Stick to your budget – just one or two cushions on the couch are enough.
d) And finally – Natural Light – everyone loves the sun and a bright and open property with plenty of natural light will be highly appealing to prospective buyers.
My final two tips are cautionary – things to avoid if you're trying to keep a tight lid on the finances.
9. Brand-name bling
If you're thinking of trying to impress potential buyers with some brand-name features, such as designer tapware or Carrara marble, don't. This really only works with high-end constructions in blue-chip suburbs. Not many potential buyers in average areas will be able to tell the difference between artificial and manufactured kitchen stone benchtops, or designer taps. For the price of these items, the ratio of bang for buck is quite poor. Save your dollars for a better value spend.
10. Dodge the dodgy DIY
There's trying to save money and then there's tomfoolery. If you don't have any experience with tiling or cabinetry now is not the time to learn. Dodgy renovation work or patchy repair jobs will only cost you in the long run. Either the purchaser will suspect the entire house has been maintained to a lousy standard, or you'll have to pay a professional to come in and fix up the mistakes.
Keeping a lid on the budget while preparing your home for sale is a great way to get bang for buck. Know where to loosen the purse strings and where to keep a tight grip so that you get the successful outcome you're looking for.
The information provided in this article is general in nature and does not constitute personal financial advice. The information has been prepared without taking into account your personal objectives, financial situation or needs. Before acting on any information you should consider the appropriateness of the information with regard to your objectives, financial situation and needs.

Latest posts by Lachlan Mirams
(see all)